As more people choose to buy their goods online, online shopping is obviously a common occurrence in Singapore. Therefore, more companies are establishing more online presence. To differentiate yourself from your competitors, you must develop an outstanding ecommerce marketing strategy. Setting up your marketing plan from ecommerce marketing trends is one technique to make your company stand out from the competition. In this article, we will discuss top ecommerce marketing trends of 2023 in Singapore that you may use to expand your online business.
1. Search engine optimization (SEO) – top ecommerce marketing trend 2023 in Singapore
Obviously, the increase in internet consumers presents an opportunity for you to increase your customers. Using SEO tactics is the best strategy to raise your search engine ranks and increase your website's natural visibility to your potential customers. Along with making your product pages SEO-friendly, you should also focus on developing SEO content that speaks to the other phases of the sales process.
There are several processes involved in producing SEO content, from creating content changes to writing drafts to posting. Consider paying for content marketing services if you're short on time.
2. Conversion rate optimization (CRO)
The process of raising the proportion of users who perform a desired activity on a website is known as conversion rate optimization (CRO). A product purchase, selecting "add to basket," signing up for a service, completing a form, or clicking a link are examples of desired activities.
Optimizing your conversion rates is a method of generating more income from your current traffic. This is so that CRO can evaluate different iterations of your website, such as brand-new designs, copy, or page features.
Any website analytics tool can be used to calculate the ecommerce conversion rate of a website. You can use the most popular one, Google Analytics, which concentrates on data from websites solely.
3. Omnichannel marketing – one of the best ecommerce marketing trends 2023 in Singapore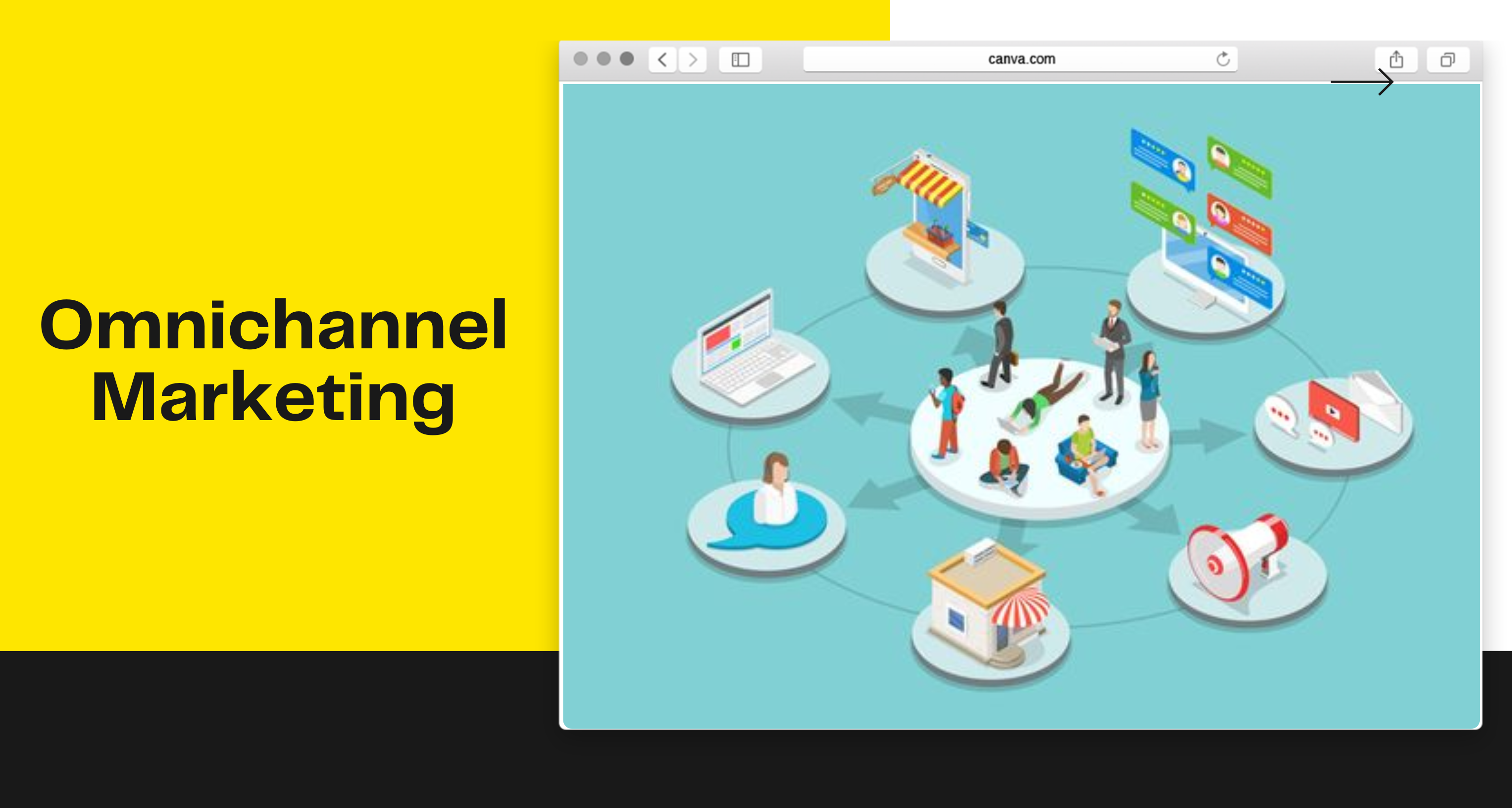 Omnichannel marketing is a strategy used by businesses to promote lead generation and user engagement by allowing customers to access their goods and services via a variety of platforms, gadgets, and channels. According to McKinsey & Company, omnichannel marketing has been a crucial component of ecommerce developments in 2022 and will continue to be important at least until 2030.
You may reach and engage your audience through a variety of techniques with omnichannel marketing. To enable your audience to engage with your brand, you may build a variety of touchpoints.
You can combine any number of digital marketing techniques, such as: email marketing, SEO, pay-per-click marketing, etc.
Learn more about omnichannel marketing & multichannel marketing here.
4. Marketplaces
A research found that 32% of Gen Z anticipate shopping online over the holidays. Businesses should benefit from this by utilizing a variety of market strategies, such as product personalization and customization requests, omnichannel strategy, and cross-border commerce. A number of online marketplaces, including Amazon, eBay, Alibaba, and Shopee, are refining their platforms to improve the user experience for both consumers and small and medium-sized enterprises who are switching to the channel.
Want to discover the top best online marketplace to sell your products? Learn more here.
5. Social media shopping – the rising marketing trend in Singapore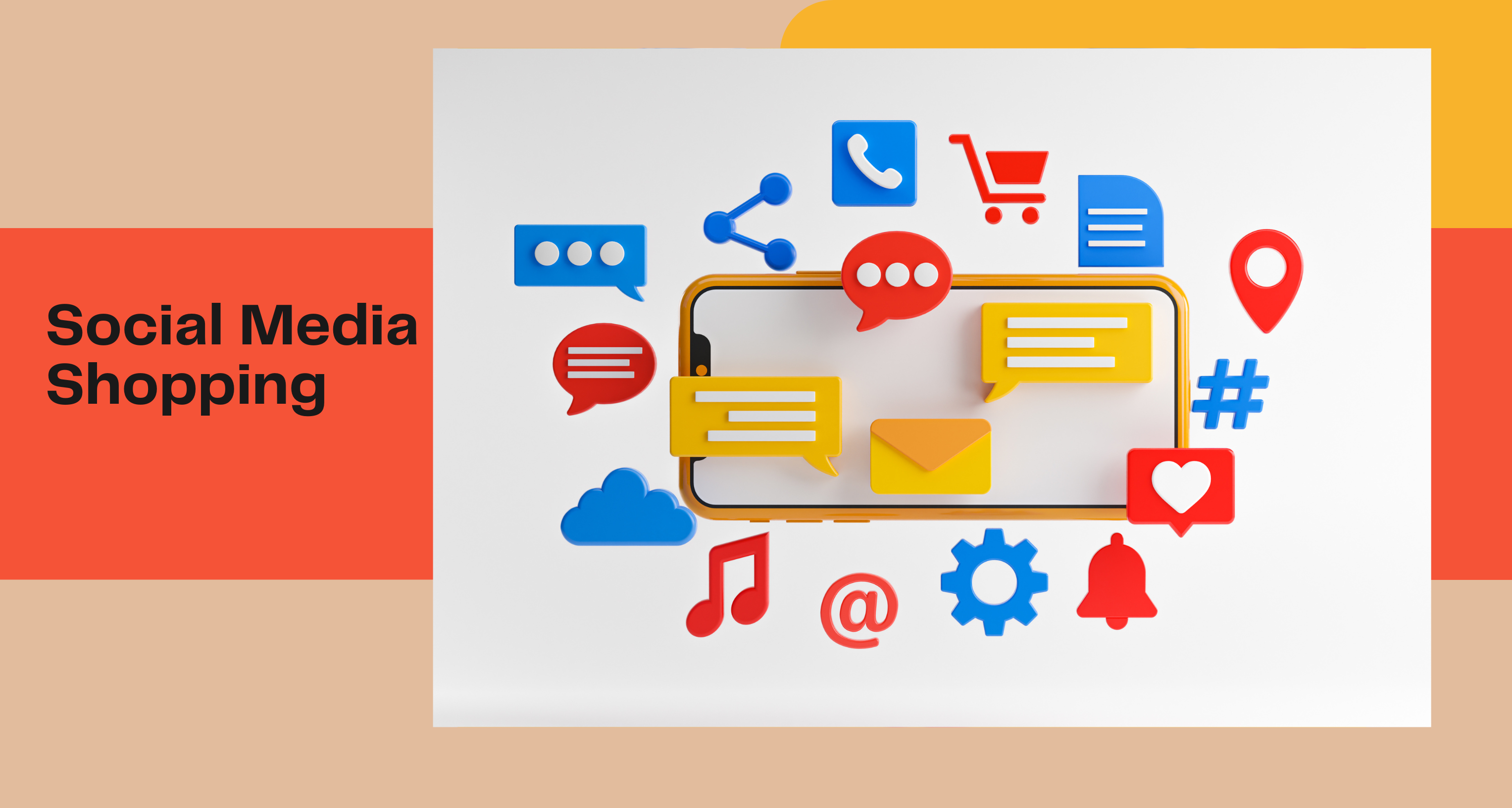 Popular social media sites like Facebook Marketplace and Instagram Shopping have their very own ecommerce setups. Since so many individuals use social media apps, they are the ideal venue for product promotion because vendors can easily upload their product catalogs along with price. Additionally, this type of ecommerce marketing and advertising approach encourages visitors to the e-commerce website to click on the CTA button where they locate the product to view the item. And that is how social media shopping contributes to increased traffic and consumer base.
6. Augmented reality
The number 6 spot on this list goes to augmented reality (AR), a developing ecommerce trend. Your company can make virtual products come to life wherever your clients are by using augmented reality technology. The user's actual surroundings are enhanced with augmented reality (AR) elements.
AR has completely changed the e-commerce industry over time and has integrated itself into Singaporean business patterns. With AR, your online customers will be able to view the product they are looking at, which would help them assess their options and make the best decision. As a result, ecommerce company owners should anticipate AR rocking up the sector in the years to come.
7. QR codes
The QR code will take control once more in 2023. Anyone with a smartphone are able to read QR codes, which will increase customer interaction and traffic to ecommerce websites.
Here are the steps you need to do in order to use QR codes in digital marketing efficiently.
1. On the product packaging for your online store, print QR codes.
2. Offer discounts or coupons with QR codes for specific goods or services.
3. Include QR codes to direct customers to your social media or to your feedback page.
You may track your marketing metrics by using QR codes as well. The number of times the QR code was scanned, from a single scan to repeated scans, can be seen by brands thanks to software and applications. These results can also be sorted by location, date, and operating system. These statistics can help you understand how you connect with your audience.
8. Live-streaming – one of popular Singapore ecommerce marketing trends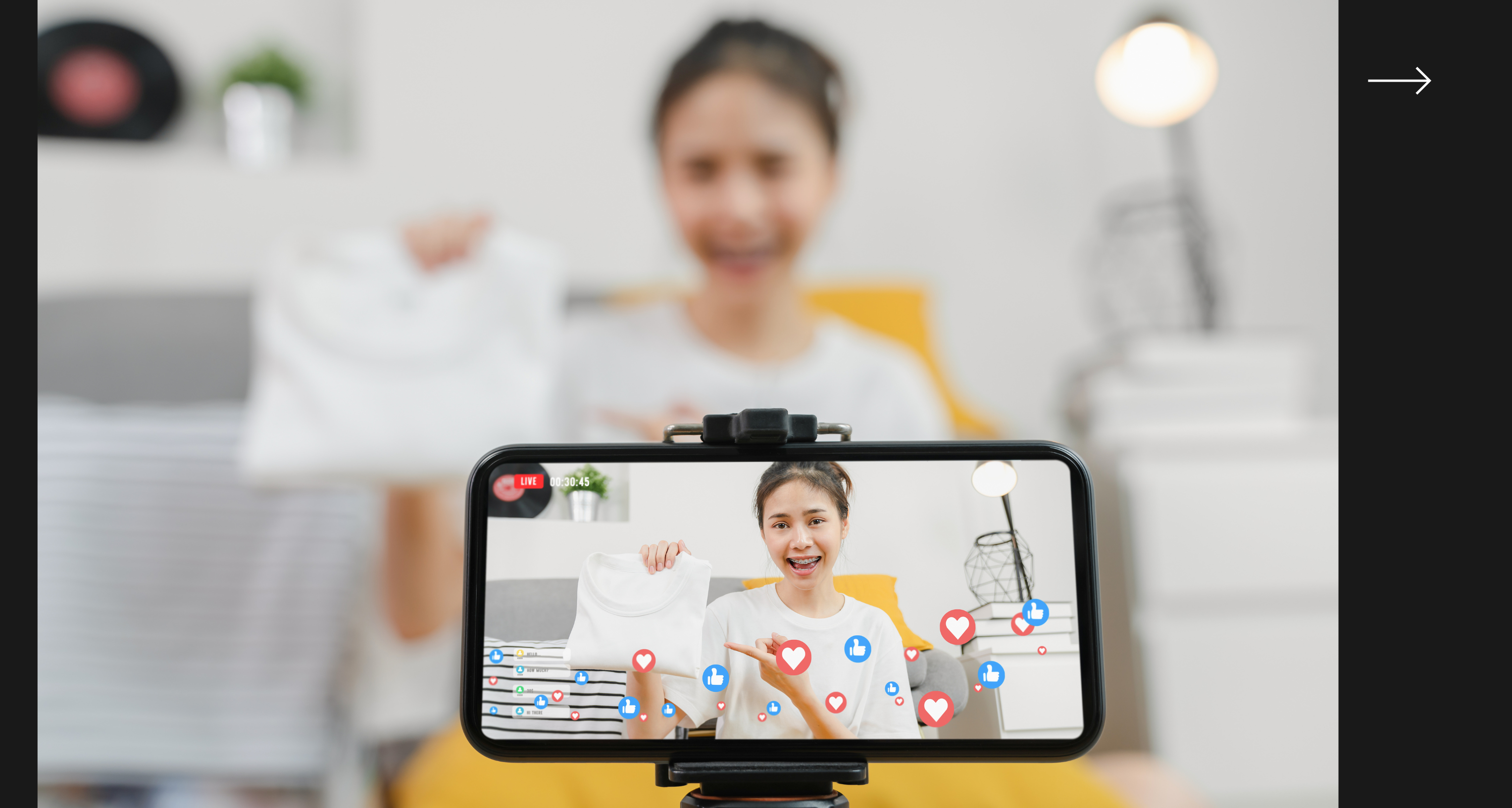 Online shopping has evolved as a result of live streaming commerce. The salesperson can showcase their goods and services as if the customers are standing right in front of them, much like in a more formal setting.
This ecommerce marketing approach has been very popular in the last two years. Live streaming commerce is the ideal technique to entice customers to make a purchase as the pandemic continues and many are still reluctant to shop in person. Be sure to follow Singapore's ecommerce trends.
9. Video marketing
The creation of video promotions is next on our list of ecommerce marketing trends.
A great approach to grab your audience's attention and spark their interest in what you have to offer is through video promotions. According to Think with Google, when researching a purchase, 80% of individuals alternate between video and online search. Moreover, videos have a big impact on your organization; they raise conversion rates by 86% (Business 2 Community)
You can make movies on your goods, information about your sector, or an inside peek at your company. In order to keep your audience interested, your videos should be both educational and interesting. It's a terrific approach to spread the word about your content so that more people become familiar with your company and brand.
10. Influencer endorsement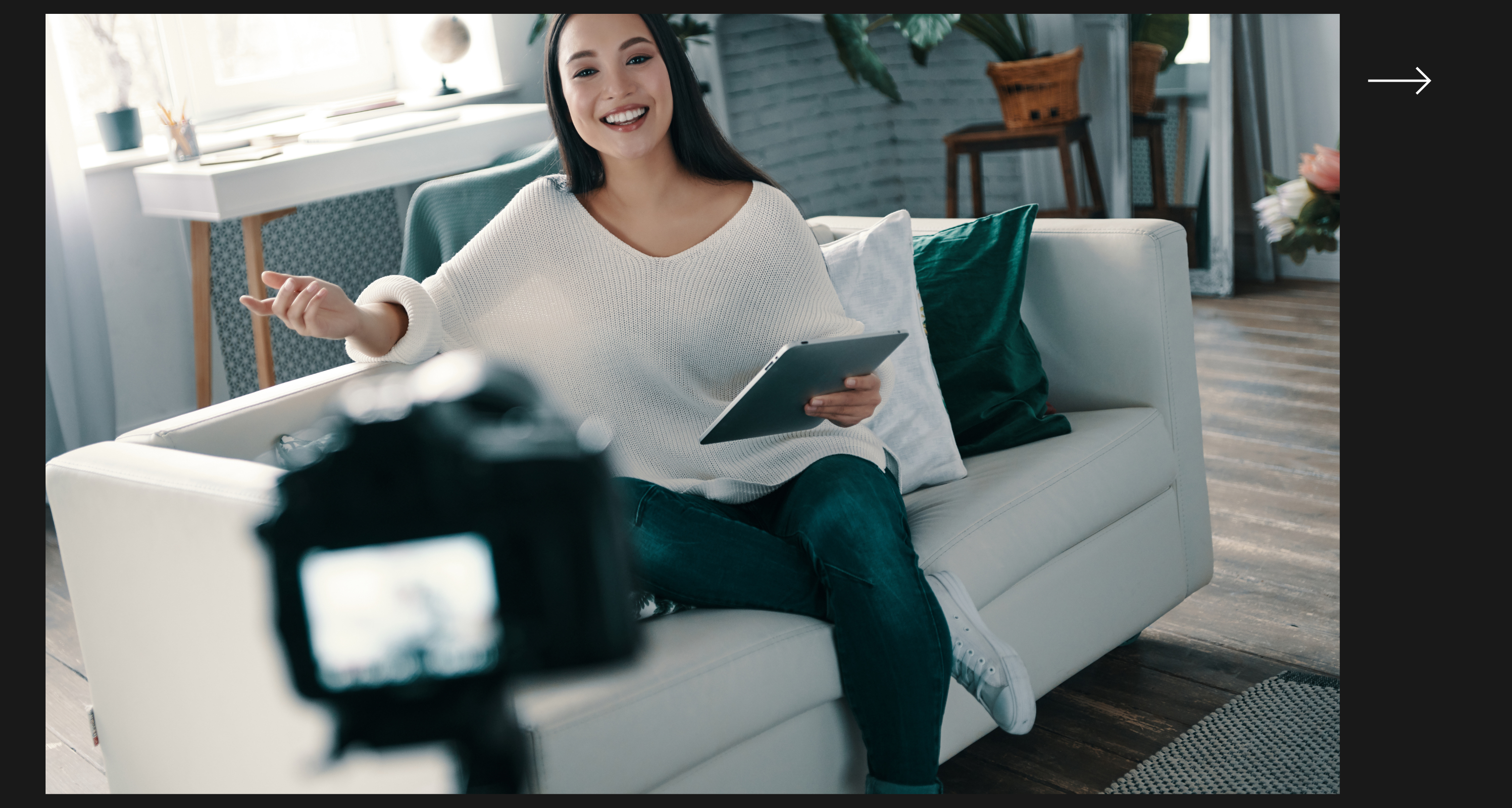 Influencer marketing will keep rising in 2023 as social media usage grows even more. As more consumers trust brands that work with influencers, this ecommerce marketing technique will gain popularity. Statistics showed that influencer marketing was rated as an effective method by 91% of respondents to an Influencer Marketing Hub poll.
A recent HubSpot study found that 30% of buyers allow influencer recommendations to influence their choice of products. Therefore, you should begin your search for the ideal influencer who aligns with the values of your business now if you intend to employ this e-commerce marketing trend for your campaign in 2023. Your influencer partnership would be much more successful if you did this.
Conclusion
Even if the ecommerce sector experiences a surge in 2022, there is still room for improvement in 2023. Make sure to prepare for 2023 with the best marketing strategy based on top ecommerce marketing trends to make your business stand out from the crowd. If you want to hire an ecommerce agency to build a Shopify store with the best conversion rate, Scuti are here to help.