Undeniably, Singapore recently has developed into a hotspot for ecommerce business to grow. If you are just a newcomer to the ecommerce area, starting selling your products on the marketplace is an easy way to see the increasing profit. In this article, we will list the top best online selling platforms in Singapore 2023 and guide you how to sell on these.
Definition of an online selling platform
Basically, a website that connects sellers and consumers and enables online purchasing is defined as an online selling platform (or online marketplace).
Top 4 best Singapore online selling platforms 2023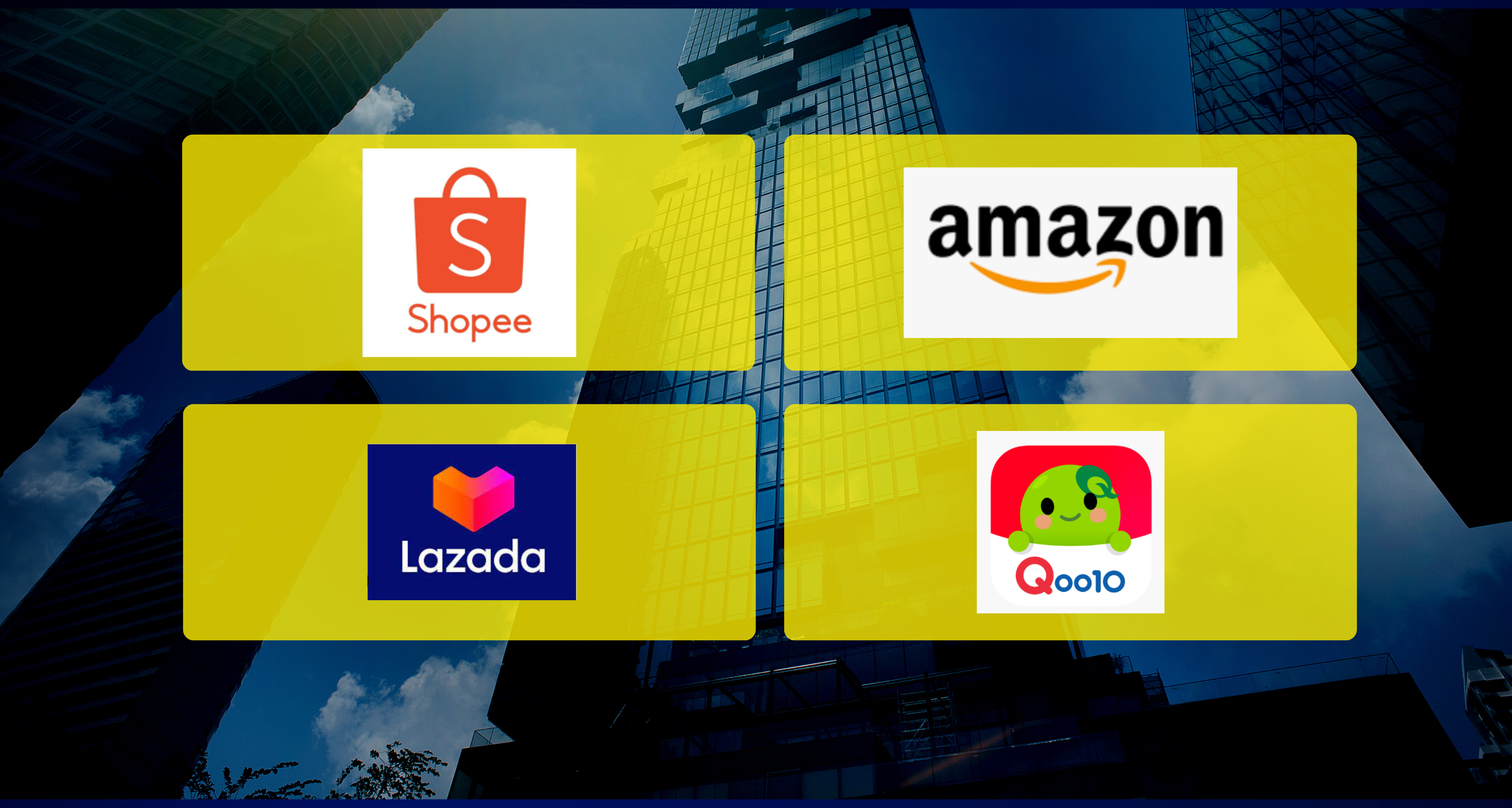 – Shopee (monthly traffic estimated: 14,986.7 million)
– Lazada (monthly traffic estimated: 7,183.3 million)
– Amazon (monthly traffic estimated: 4,866.7)
– Qoo10 (monthly traffic estimated: 2,893.3)
Benefits of selling on online marketplaces
There are various pros for businesses to sell their products on the online marketplace:
– Simple setup – this means no technical knowledge is necessary to create your own store. You just simply add products to it, and add images to forms!
– Cost: Since you don't need to spend money on setting up an ecommerce website or payment gateway, it is more affordable to start selling on marketplaces. Simply set up a store and begin taking orders.
– Huge number of traffic: online selling platforms make investments to increase website traffic, so you won't have to spend to have people visit your site.
– Accessible to wide marketing tools: there are numerous options you can choose to promote your sale such as LIVE, Flash Deal, Voucher Campaign, etc.
Drawbacks of selling on online marketplaces
Some cons to consider when selling your products on selling platforms:
– Fees: Whenever you make a sale on an online marketplace, you will need to charge a commission fee. If the platform unexpectedly increases their fees, your business profit will be negatively influenced.
– High competition: Your products are likely to be placed next to your competitors. This way of setup may enable customers to compare the price of your products with the other, pushing you to lower the price significantly less than you would want to.
*Want to build your own ecommerce website? We are here to help_____
– Hard to promote your brand: On online selling platforms, your store looks similar to others, making it challenging for you to build your brand and reputation. Therefore, if your business objective is to build a unique brand, selling your products on these platforms should not be your priority.
*How to build your brand with your ecommerce website? Link ____________
Steps to start selling on online selling platforms in Singapore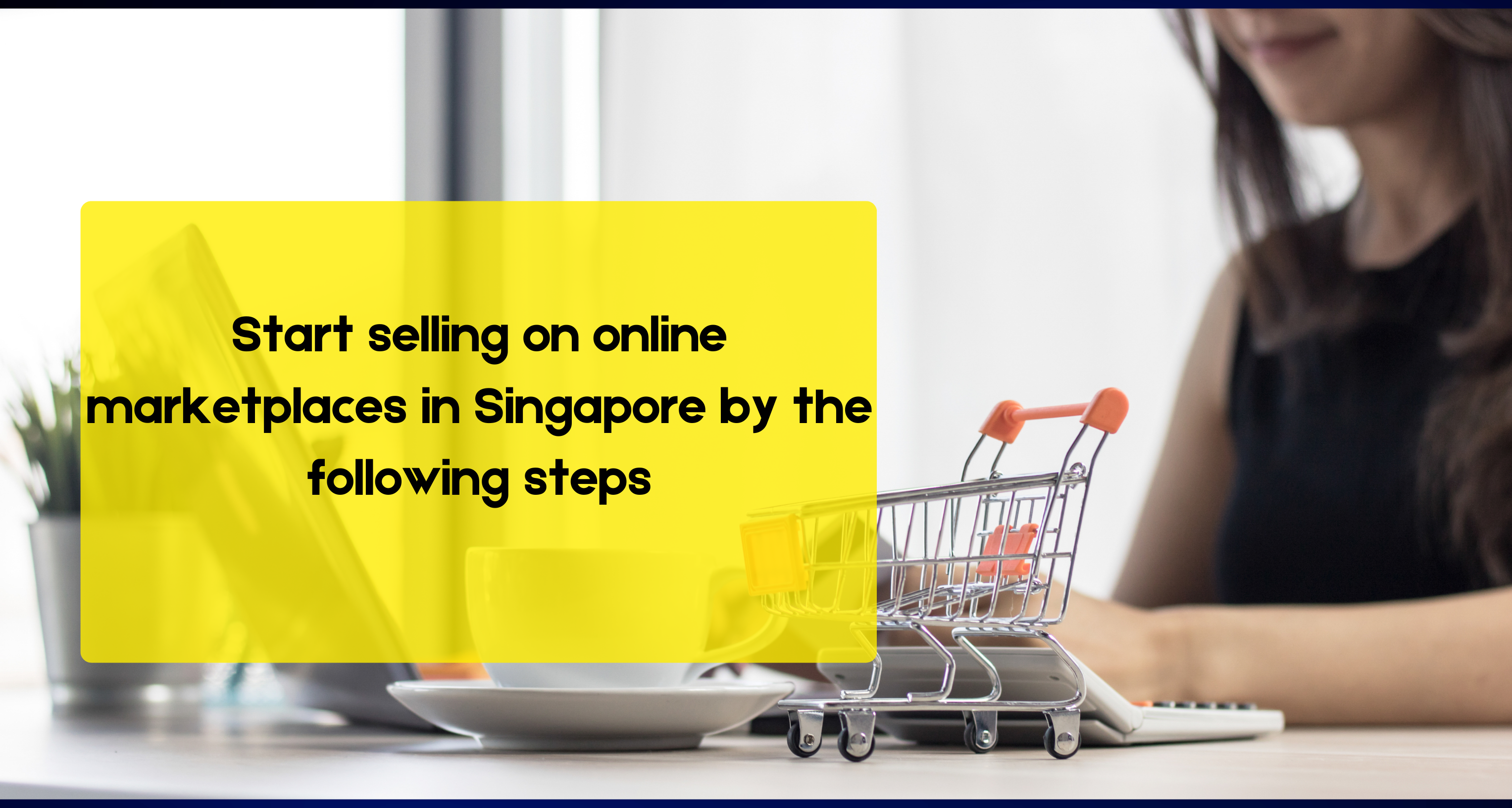 Shopee – the biggest Singapore selling platform
Shopee is the top ecommerce platform in Taiwan and Southeast Asia, and it has a rapidly expanding global footprint. Here are 7 steps to sell your items on Shopee
1. Sign up on Shopee App / Seller Centre
2. Create a Shop Profile
3. List your products
4. Add your bank account information so you can withdraw money
5. Choose your shipping method
6. Make shipping arrangements with Shopee Supported Logistics as soon as you receive an order
7. Verify and take money out of the seller balance
In order to sell your products, you don't need to pay any register fees, however, Shopee charges you an amount of transaction fee for each of your sale
Lazada – one of the top marketplace in Singapore
Here are steps to take at the beginning of selling products on Lazada
1. Create an account on Lazada Seller Centre
2. List your products
3. Link your bank account to transfer revenue to your bank account
Importantly, you should be aware of the following three sorts of fees if you sell on Lazada in Singapore:
– Commissions: As of the end of 2018, Lazada has stopped charging commission to its vendors. Instead, only brands that have a LazMall are subject to seller fees. Depending on the product category, these charges might be anywhere from 1% and 13% of the purchase price for each item sold.
– Payment fees — To enable transfers from a seller's Lazada wallet to their online bank account, Lazada has collaborated with Payoneer and World First. As a result, to make such transfers possible, these payment providers charge a 2% fee. This % charge will be added to the product price, plus the shipping cost and any applicable promotional fees.
– Delivery costs – You can choose whether to cover the cost of shipping or charge customers for it.
Amazon – the online selling platform from the West
There are 4 steps to start selling on Amazon:
1. Register as seller
2. List your products
3. Fulfill your product order (based on your company's requirements, select your chosen fulfillment option (merchant fulfillment or fulfillment by Amazon).
4. Get paid and keep track of your sale
When being a seller in Amazon, in addition to the monthly price of S$29.95 (excl. GST) you have to pay for Amazon, there is a fee for each product sold. Various categories have different prices.
Qoo10 – one of the oldest selling platforms in Singapore
The selling process in Qoo10 has 7 basic steps:
1. Create a profile
2. Establish a product listing.
3. Sell goods
4. Buyers pay for the goods.
5. Send the items you purchased
6. Verify delivery of the order
7. Receive the earnings
The service fee for Qoo10 is minimal and is applied once the transaction is finished. The seller fee for a seller in the "normal" grade is 12% for sales under S$200, 10% for sales in the S$200 to S$500 range, and 8% for sales over S$500. The fee for a seller with a "good" grade is 10% for sales below S$200, 8% for sales between S$200 and S$500, and 6% for sales over S$500. The seller fee for a seller in the "power" grade is 9% for sales below S$200, 7% for sales between S$200 and S$500, and 5% for sales over S$500.
Moreover, there are no registration or listing costs.
Conclusion
Opening a store on a marketplace can be an affordable approach to launching your ecommerce business if you've been considering doing so. However, if your goal is to build and scale up your brand, opening an ecommerce website for your business will be an ideal way. Learn more how to build an ecommerce website at __________