Singapore's ecommerce market has seen rapid growth over recent years. This emerging trend gives online retailers a number of opportunities to increase market share and revenue growth. In this article, we will take a look at some online shopping trends in Singapore 2023 and discover how you can apply these to grow in revenue and market share in your own business.
Singapore's online shopping market overview
Online shopping statistics in Singapore
In July 2022, Singapore's Internet users was estimated to be approximately 5.18 million, ranking the second highest percentage of Internet penetration in the Southeast Asia region (Statista). Besides, J&T Express reported that 97% of Internet users in Singapore have made at least one purchase. In another article by the Digital 2021: Singapore report, the average Singaporean shopper spends USD785 on online shopping, higher than most Southeast Asian countries. As can be seen, Singaporeans have shown to have a robust appetite when it comes to ecommerce.
Singapore's online market revenue
Singapore was once ranked as the second-easiest country in the world to launch an online store by the World Bank. In 2021, ecommerce turnover in Singapore was 6 billion USD. The number is expected to grow to approximately 11 billion U.S. dollars by 2025. (Statista). Without a doubt, any business searching for sales growth in Singapore should recognize ecommerce as an opportunity to thrive in the long run.
Learn more about the reasons Singapore an attractive destination to start an ecommerce business here.
Main ecommerce platforms for Singaporean users
Shopee, Lazada, and Amazon are three main shopping websites that are used by Singaporean consumers each year. With about 15 million monthly visitors as of the first quarter of 2022, Shopee was the most popular e-commerce website. Meanwhile, Lazada and Amazon, both based in Singapore, come in second and third, with roughly 7.2 and 4.9 million visits, respectively, behind Shopee. (Statista).
Popular platforms to build online shopping website in Singapore 2023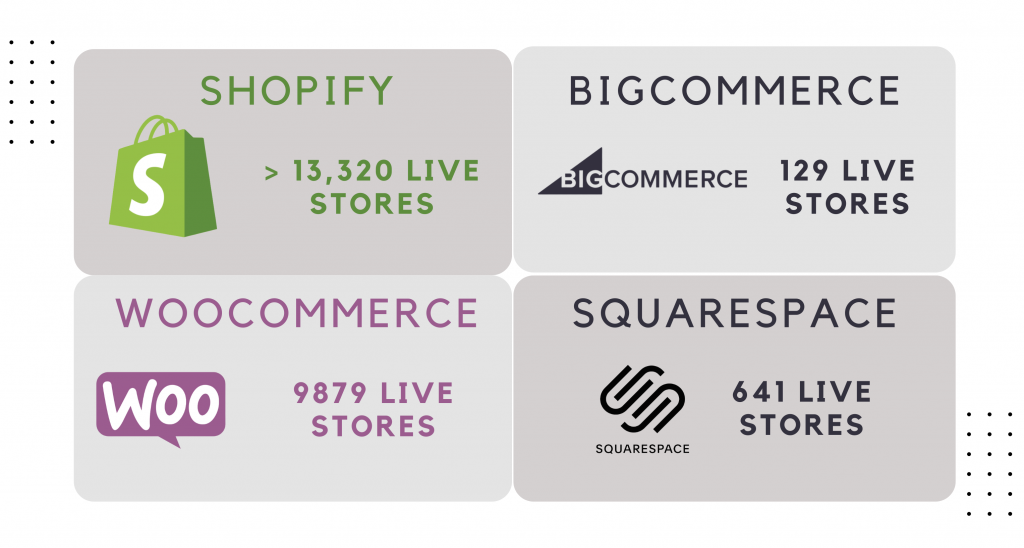 As noted, Shopee leads the way when it comes to the most visited shopping website in Singapore. However, these are some other platforms available for making your own business online website.
Shopify: Shopify is an all-in-one ecommerce platform. With this platform, you can easily build your ideal company and begin selling to clients wherever they may be. Shopify had more than 13,320 live stores in Singapore in March 2022.
BigCommerce: BigCommerce is an ecommerce solution in which company owners can build a store and sell items digitally. In March 2022, there were 129 live Singapore stores on BigCommerce.
WooCommerce: This is a self-hosted eCommerce platform for you to build your website on WordPress. As reported in March 2022, 9,879 live WooCommerce stores were available in Singapore.
Squarespace: Known as the 'Apple' of website hosting, Squarespace makes it simple to create an online store with a variety of convenient commerce tools.
Learn more about how to hire dedicated Singapore web developer to build your own ecommerce website here.
Online shopping trends in Singapore 2023
Growth in the purchase of local brands
According to a survey by Amazon Singapore, more than half of Singaporeans across all generations would like to shop for local goods over international ones. The survey also indicated that local brands accounted for 48% of Gen X consumers' recent purchases, closely followed by Millennial (44%) and Gen Z (34%).
Meanwhile, 67% of Gen Z customers said they would prefer to purchase the same product from a vendor who supports the local community over one who does not, as opposed to 55% of Millennial and Gen X customers.
This poses an opportunity for local brands to increase in market share in the country.
Prevalence of digital payment
Surprisingly, credit cards are still the most popular payment option for online transactions in Singapore, despite the availability of e-wallets and real-time bank payment systems. According to a Rapyd study on payment methods, 34.4% of consumers prefer to use credit cards to make online transactions, as opposed to PayNow, Singapore's national real-time e-payments system, which only receives 18.2% of the market. Needless to say, the increase in level of efficiency and convenience of online payment results in the absense of cash on payment.
Learn more about how to choose Shopify payment gateway in Singapore here.
Growing emergence of voice search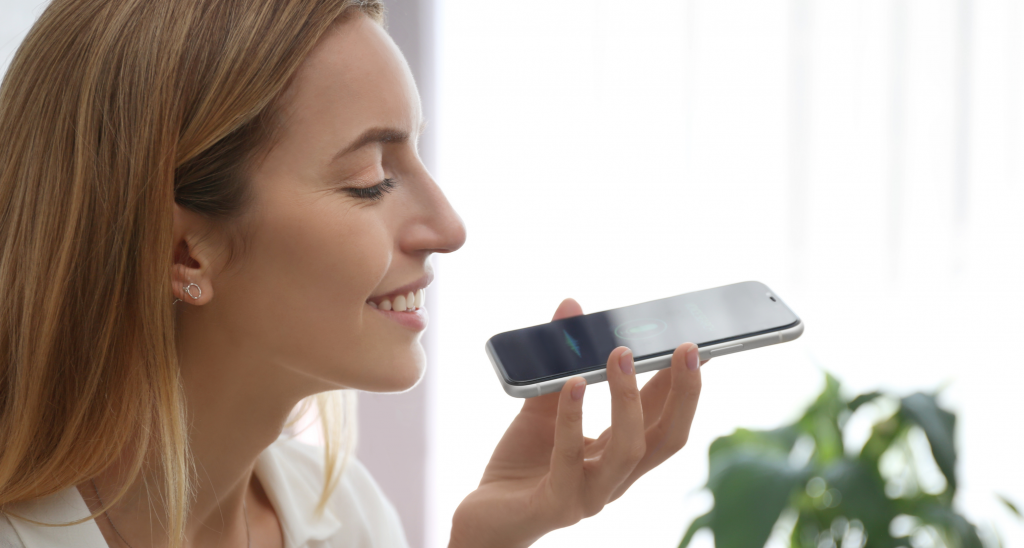 Most modern smartphones come with voice search capabilities, whether they are made by Apple or Samsung. Needless to say, most individuals use this function to do searches for products they want to purchase without typing their own questions. After all, they have to ask the virtual assistants on their smartphones, like Siri or Alexa, to help them find what they're looking for.
There is no denying that voice search is revolutionizing online buying, since 77% of consumers prefer it to typing. Therefore, voice search will grow in popularity over the next few years, with a market value of 27.16 billion USD by 2026, as stated in Statista.
Development of social media shopping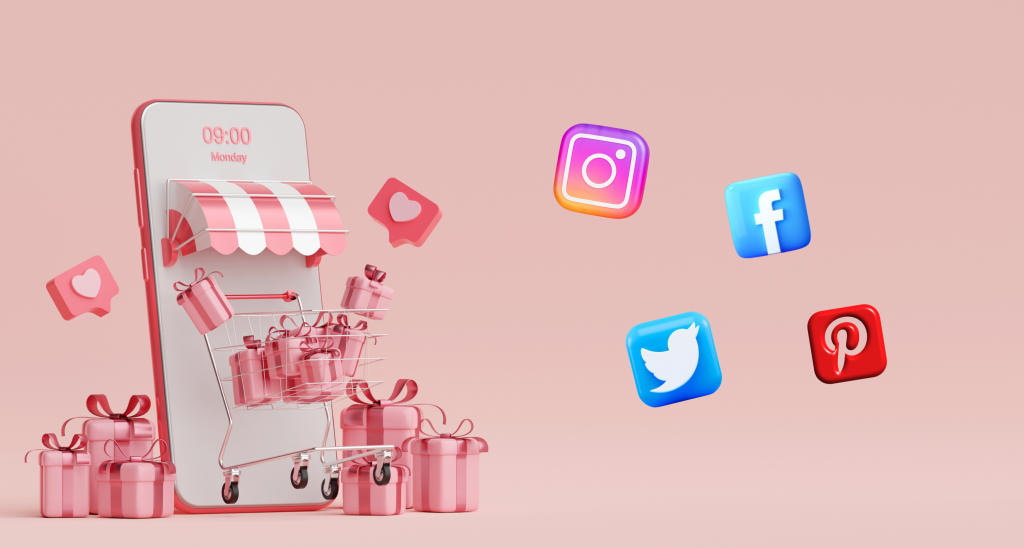 Ecommerce has developed to accommodate social media channels rather than just relying on websites.
There are 5.3 million social media users in Singapore, which is up 6.9% year on year. They use social media on a daily average of 2 hours and 31 minutes. We Are Social stated that 24.6% of social media users indicate that looking for products to buy is one of the main reasons they use these platforms. Meanwhile, 38% of Internet users visit social networks to learn more about companies and products.
Each day in Singapore, new users sign up for Facebook, Instagram, Pinterest, TikTok, and other social media platforms. And each new user represents a potential new customer for e-commerce businesses.
Greater application of augmented reality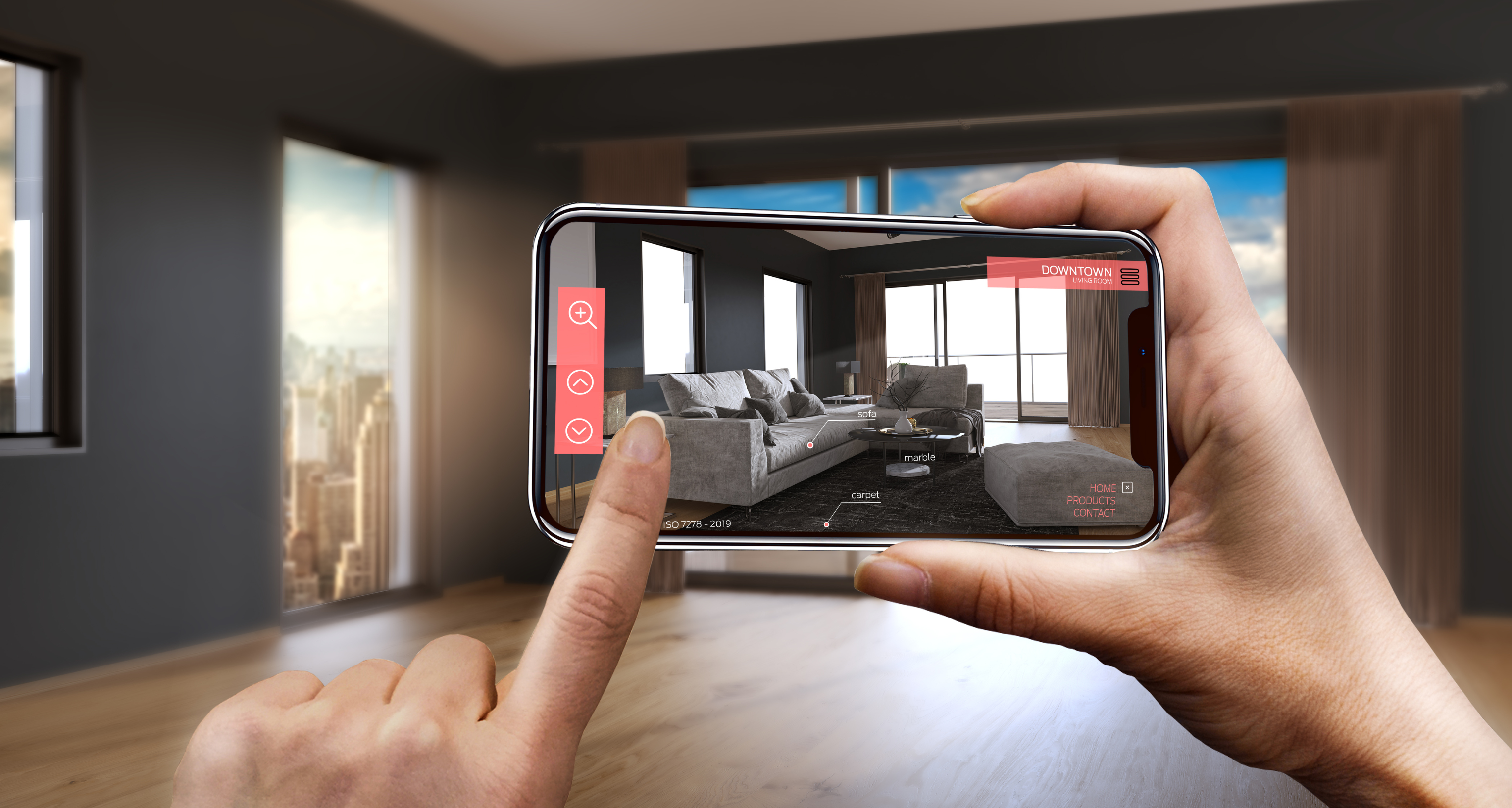 Augmented reality (AR) is an interaction experience that virtually places virtual objects in the actual world. When using augmented reality (AR), customers are able to view products interactively without having to open them. Without a doubt, AR is the trend that will completely revolutionize the ecommerce sector in Singapore 2023.
Conclusion
As we can see, the continuous growth of Singapore ecommerce will open the door for all businesses to thrive. Therefore, make sure you keep a keen eye on the Singapore online shopping trends in 2023 to make strategic direction for your company.
Learn more about how to hire an ecommerce agency to build your online store here.
About Scuti
Established in 2015, Scuti with 7+ years has developed into a dynamic, flexible, and quick-moving business that specializes in delivering web development for the ecommerce industry. We've created a global presence and work with clients in many different industry sectors. We place a strong emphasis on scope discovery to accurately identify client goals and objectives. We assist our clients in reducing operational complexity and putting innovative ecommerce solutions for businesses of all sizes, from startups, SMEs to large enterprises. Our main areas of specialty include Shopify, Adobe Commerce (also known as Magento), and ecommerce tools