Covid-19 pandemic with the need for social distancing brought about the boom of Singapore's ecommerce. Despite the re-opening of brick and mortar stores after the pandemic, the consumer behavior of buying online is still continuing. Therefore, if you want to expand your ecommerce business, Singapore is definitely an attractive destination for that. Here are the top reasons why.
The Singapore's ecommerce current state
Statistics of Singapore's ecommerce market
According to Facebook parent company Meta and Bain & Company, e-commerce sales in Singapore are predicted to reach US$14 billion (S$19.6 billion) by 2027. This estimate reflects the continued optimism over South-east Asia's prospects for long-term growth, which are supported by the region's steadily increasing digital consumer population. Besides, ecommerce sales in Singapore are anticipated to climb from US$8 billion in 2021 to US$9 billion at the end of 2022.
Meanwhile, online channels continue to be major platforms for customers in the country, even though offline shopping channels have recovered after Covid 19 pandemic. The survey showed that about 97 percent of Singapore's population aged 15 and above are digital consumers, ranking the highest rate in South-east Asia. (straitstimes)
These figures indicate that Singapore's ecommerce market is prospering and expanding swiftly.
Effective payment methods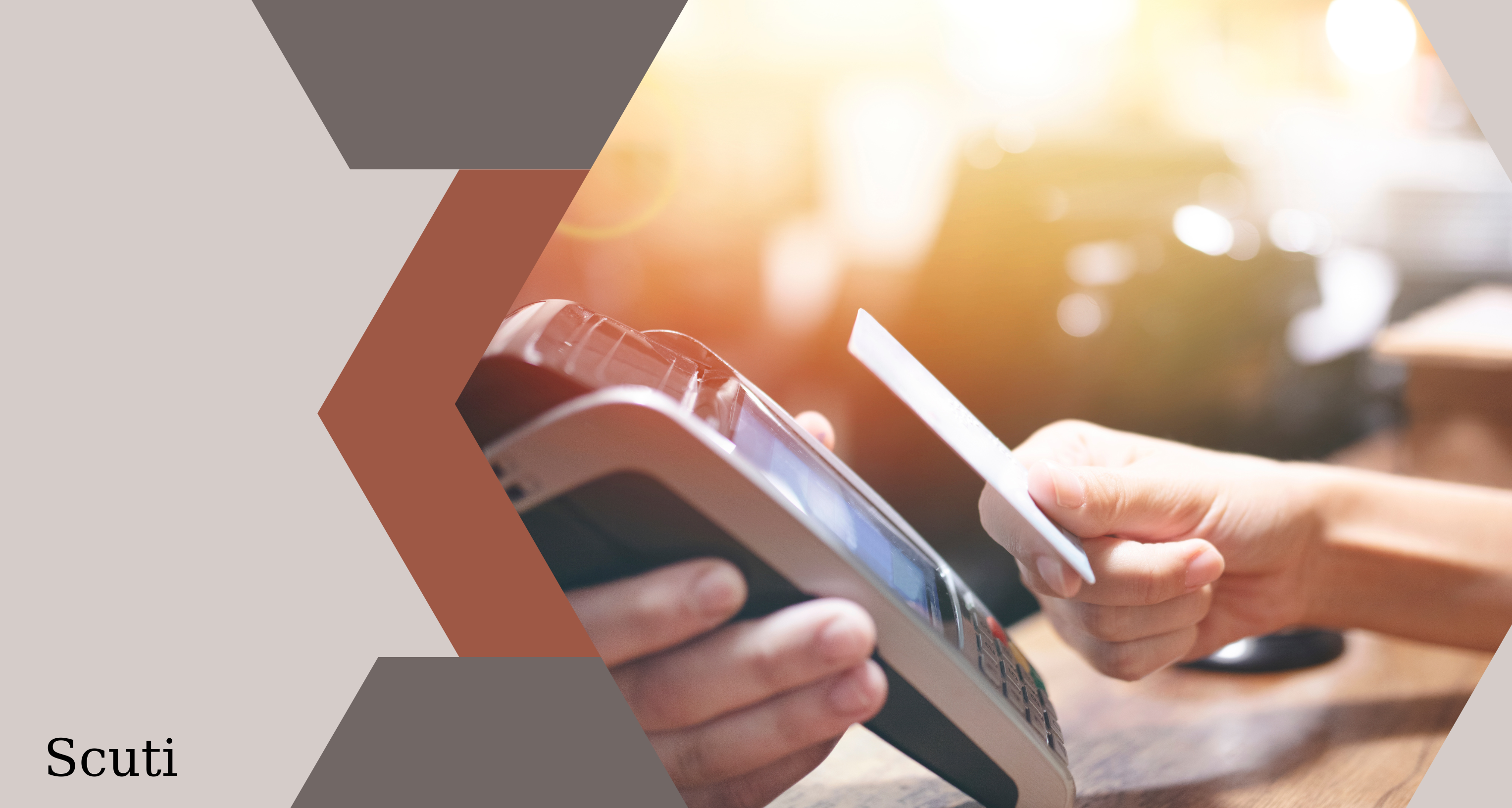 Statistics from GlobalData's 2021 Financial Services Consumer Survey indicated that payment cards made up 43% of all Singaporean online sales. In addition, alternative digital payment methods including PayPal, Apple Pay, Grab Pay, and Google Pay have also grown in popularity in this nation and now account for about 30.6% of the market share (globaldata). The presence of various payment methods obviously encourages Singaporean's citizens to make more online purchases.
Significant growth of digital economy
The digital economy of Singapore is projected to increase by 22% at the end of 2022, reaching US$18 billion. This has happened as more companies adopt cutting-edge technology to digitalize processes and stimulate growth. Growth could almost treble to US$30 billion in 2025, according to a report by Google, Temasek, and Bain & Company (CNA). As can be seen, Singapore's thriving digital economy brings about many opportunities for business.
Advanced technology
In the region, Singaporeans are pioneers in embracing cutting-edge technology. In 2022, more than 4 out of 10 Singaporeans utilized metaverse-related technology, such as cryptocurrencies and non-fungible tokens (NFTs), and nearly the same proportion applied to fintech products, such as digital banking and e-wallets. Furthermore, the innovations of technology in Singapore has helped businesses to improve the quality of ecommerce service and drive more demand of customers for ecommerce service. (straitstimes)
Top reasons to enter Singapore's ecommerce market
Secure Cyberspace
Needless to say, there are cybersecurity hazards associated with using the internet. Singapore is aware of the importance of providing customers with proper protection. To do this, it has signed a number of trade agreements, including the Singapore-Australia Digital Economy Agreement and the Digital Economy Partnership Agreement (DEPA) with Chile and New Zealand (SADEA). As a result, these protective measures, which are put into practise, boost consumer and company confidence in online transactions.
Low barriers to entry the market
Starting up a business and penetrating the market in Singapore is simple. There is minimal to no bureaucracy, and the procedure is basic and easy to follow. You can create a seller account on any of the regional marketplaces or launch your own website and start selling. Moreover, Singapore provides a welcoming business environment, low taxes, and good support services, making it simple for companies to establish and run operations.
Additionally, the fact that Singapore has four official languages, two of which are English and Mandarin, makes it possible for foreign ecommerce businesses to engage with local consumers.
Learn more about import taxt & duty in Singapore here.
Attractive schemes and grants for ecommerce business
The Singapore government has been implementing a number of efforts to encourage small ecommerce firms by providing incentives in the form of subsidies. The government provided incentives to retailers as part of its "E-Commerce Booster Package" for using online channels and selling goods online through participating e-commerce platforms like Lazada, Shopee, and Zalora. Up to 80% of setup and selling costs, up to a maximum of S$8,000 [US$6,052.89], were provided as subsidies to qualified shops. (globaldata).
Convenient infrastructure
Singapore's infrastructure is well-developed, both in terms of its Internet connection and its ability to handle logistics. In terms of logistic infrastructure, effective local deliveries are made possible by Singapore's well-developed road network. Therefore, Singaporeans typically anticipate same-day delivery for local goods and next-day delivery if customers pay more.
Regarding IT infrastructure, Singapore has improved its digital infrastructure further by providing 5G coverage throughout at least half of the country by 2023. It will also construct 2 nationwide 5G networks by 2025. Meanwhile, 90 percent of Singapore's population are internet users, which is equivalent to 5.29 million Singaporeans are connected to the Internet. On average, a Singaporean spends 8 hours and 7 minutes on the internet each day. Because of their extensive internet usage, reaching them only requires the proper sales channels and marketing techniques.
High-spending power
It's no surprise that Singaporeans have high purchasing power when it comes to ecommerce. The data showed that the average Singaporean spends about USD785 on buying online, which is greater than the majority of Southeast Asian nations. The statistics indicated the rising importance of Singapore's ecommerce.
Popular platforms in Singapore to sell your products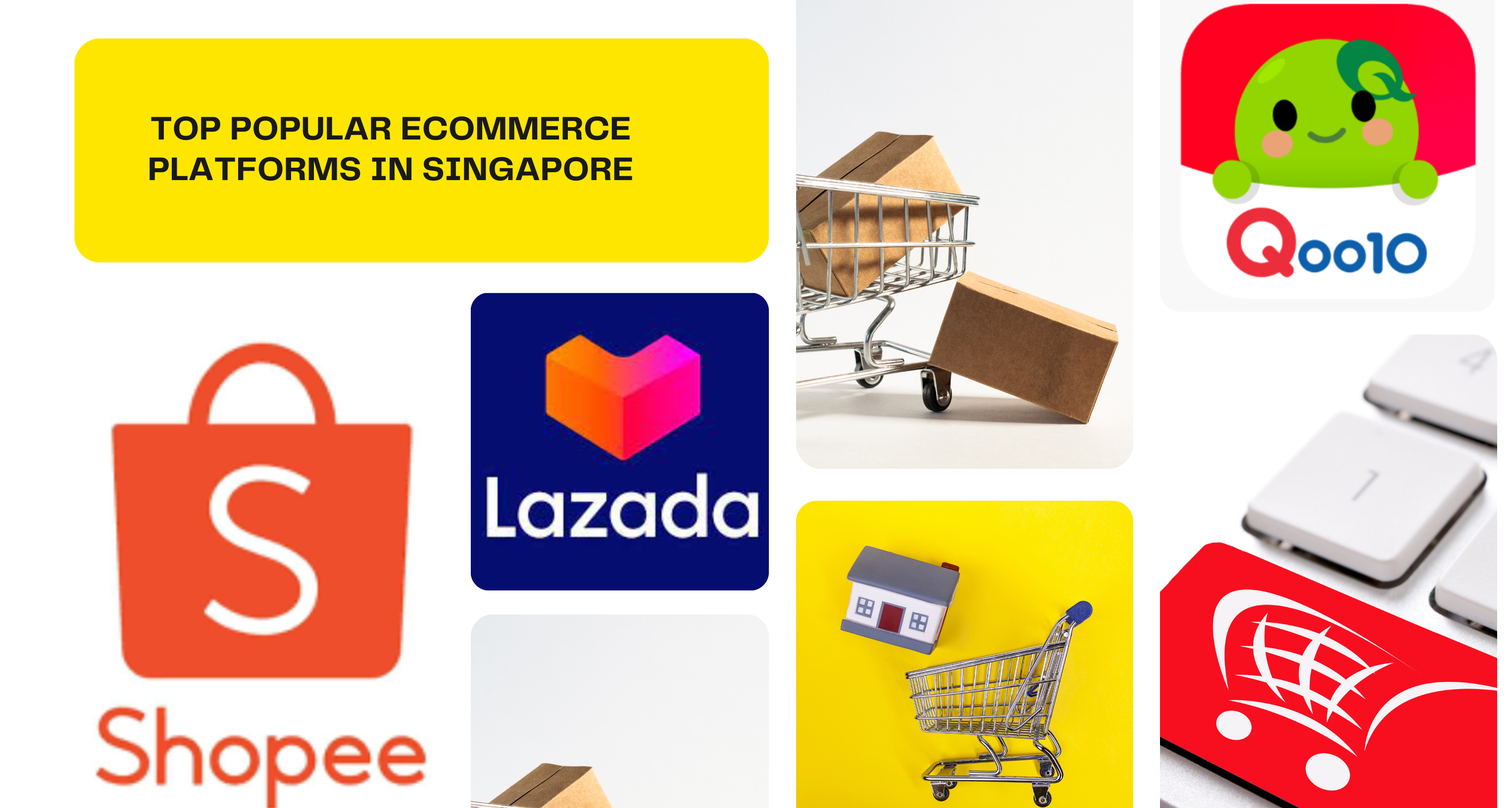 Singaporean shoppers use the three major shopping websites Shopee, Lazada, and Amazon to make annual purchases. Besides, social media are also famous channels for ecommerce. On average, Singaporeans spend 2 hours and 31 minutes daily on these social media. These platforms are potential for businesses to start and operate.
Learn more about top best ecommerce sites in Singapore 2023.
How to start your ecommerce business in Singapore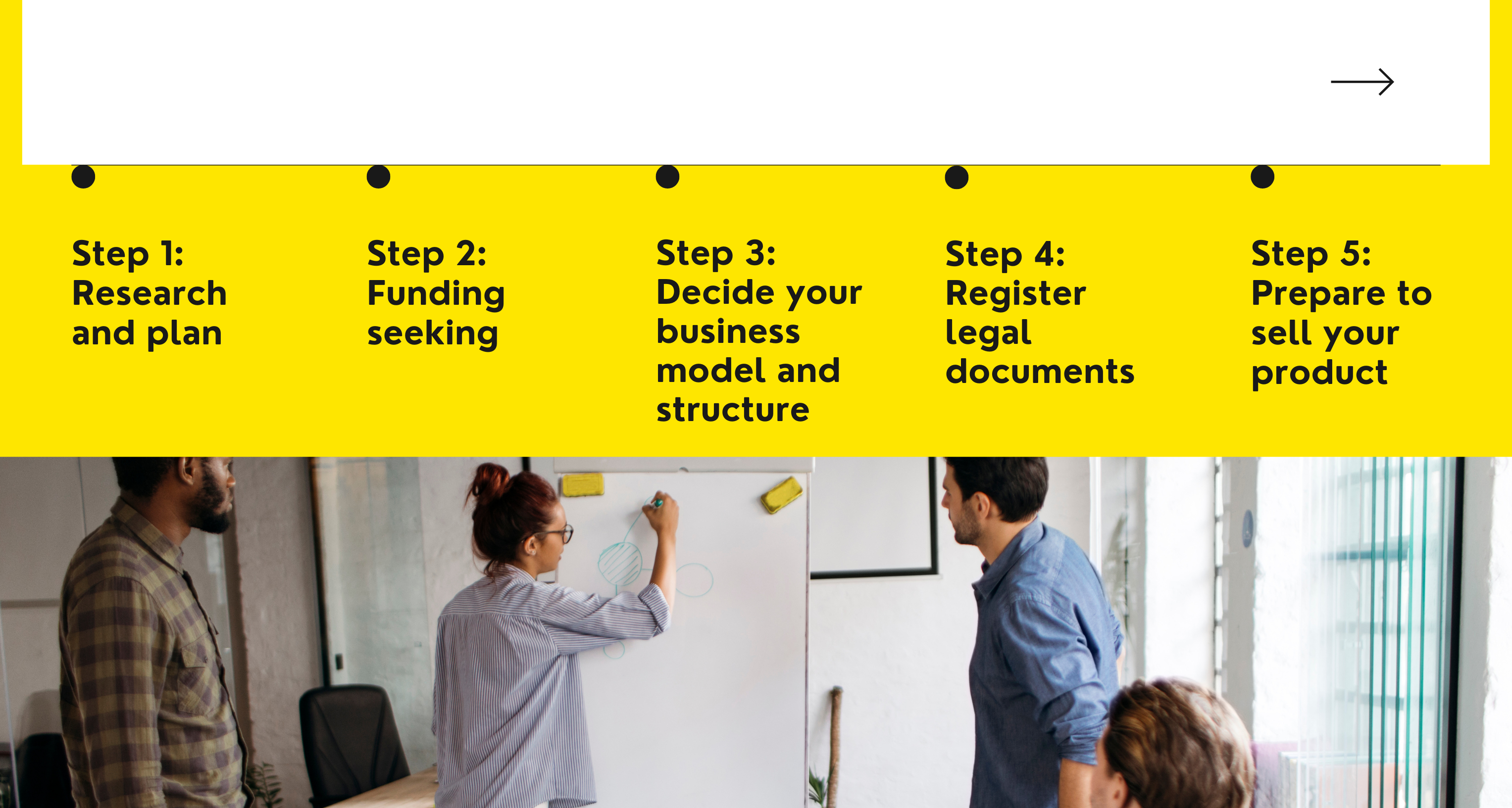 Step 1: Research and plan
First, start a research to identify the products you want to sell, your target customers, competitive advantage of your business and demands in the market and competitors.
Step 2: Funding seeking
You may look for angel investors to support financially for your business. Another idea is to take out a loan from lending institutions. Also, searching for government funding such as Startup SG Tech, Enterprise Development Grant, Startup SG Equity Programme, and Market Readiness Assistance Grant is a good step.
Step 3: Decide your business model and structure
Step 4: Register legal documents
First, decide your company's name, director, and secretary. Second, register your Singapore address. Next, register company constitution, where you would explain your business structure
Step 5: Prepare to sell your products.
Decide where to sell your products. You may choose some popular platforms to start your ecommerce stores such as Shopee, Lazada, Amazon, etc. Other channels you can consider to sell products are social media.
Besides, if you want to build your own brand, opening a Shopify store is an ideal way.
Learn more about Shopify in Singapore here.
Conclusion
Singapore is proven to be an ideal place for ecommerce business because of its well-developed infrastructure, protective cyber space, high spending power and friendly business environment. Moreover, its ecommerce market has many potential for rapid growth in the future. Obviously, it's the perfect time for you to grab the opportunity and start your own ecommerce business in this nation. If you want to hire a professional ecommerce agency to help you build your online store, consider Scuti.
About Scuti
Established in 2015, Scuti with 7+ years has developed into a dynamic, flexible, and quick-moving business that specializes in delivering web development for the ecommerce industry. We've created a global presence and work with clients in many different industry sectors. We place a strong emphasis on scope discovery to accurately identify client goals and objectives. We assist our clients in reducing operational complexity and putting innovative ecommerce solutions for businesses of all sizes, from startups, SMEs to large enterprises. Our main areas of specialty include Shopify, Adobe Commerce (also known as Magento), and ecommerce tools.