Hiring an ecommerce agency in Singapore is a big decision for every business. Due to its complex process and overwhelmed number of agencies, you might find it daunting in finding the right company to help your business. Therefore, in this article, we will provide you a detailed guide to effectively hire an ecommerce agency in Singapore.
Why should you work with an ecommerce agency in Singapore?
You'll save a lot of time to see the results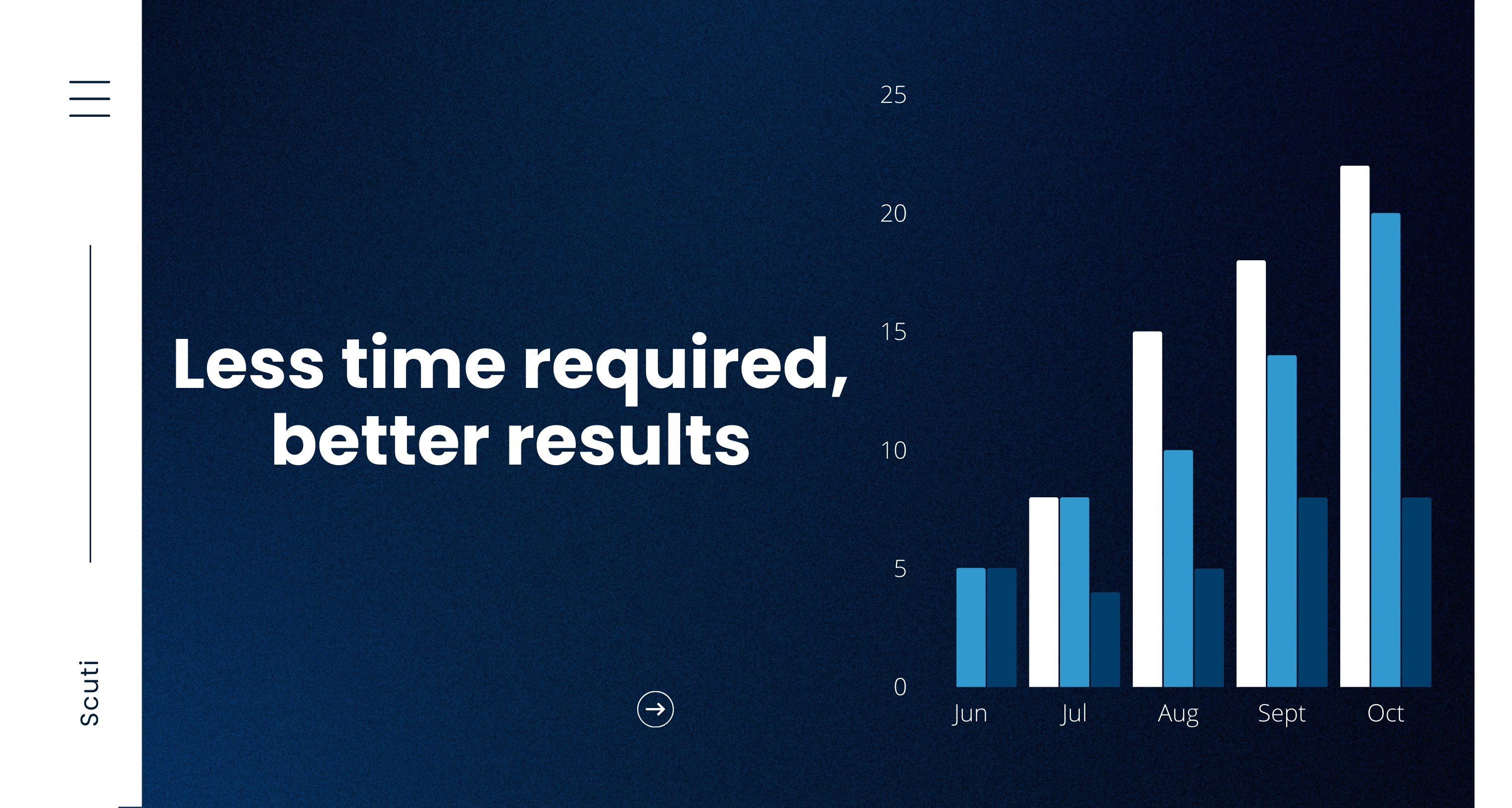 Obviously, compared to hiring new personnel, using an agency is much faster and more effective. First of all, agencies are adept at getting things done right away, whereas you need to teach a new employee. Second, it's because an agency has a strategic team prepared to assist you in expanding your company. Plus, agencies have experience and expertise knowledge, therefore they can even suggest different methods and applications to enhance your strategy. As a result, you'll save a bunch of time to observe the outcome of your work.
Let's take the scenario when your ecommerce website encounters a challenging technical problem. Your staff members most likely lack the expertise necessary to handle complex technical issues. In this case, employing an ecommerce firm with web developers who can identify the issue and address the problem in less than a day's work is an ideal solution.
Another reason could be an ecommerce website needs a lot of integration and security to function well and help you sell your products. Outsourcing an agency will help you to save your time and work on this technical work.
You gain access to fresh viewpoints
Hiring an agency can provide your business a new outlook if you are out of ideas. This is because they have diverse experience in dealing with various cases and working with such a wide range of clients.
It can be challenging to recognize chances outside of what you've already been doing when you're running your own firm. Employing an agency provides you with a crucial outside perspective that might expose you to novel strategies and ideas.
You can cut unnecessary costs
Admittedly, outsourcing is not cheap. However, hiring an agency to help your ecommerce business is more affordable than hiring a team or an individual on a full-time basis. You can hire the necessary skills and experience through an agency without incurring the expense or time commitment of a full-time employee.
Additionally, you would need to employ more than one individual in order to establish a staff that is totally specialized to help you solve your company's problems. And the sum can swiftly increase. Not to mention benefits, vacation pay, corporate bonuses, monthly payments for your new team, and other expenses. In addition, when outsourcing, you will be supported with 360 degree assistance. Therefore, it is definitely reasonable to hire an out-contracted team to help with your business.
When should you hire an ecommerce agency in Singapore?
You're lacking necessary in-house talents
You may find your company lacks employees to design your own website, set up an online store, produce content for social media, and other things. Here is where an ecommerce agency will step in. When your business has grown sufficiently to generate regular cash, investing in an ecommerce agency can increase your sales and, over time, put more money in your pocket.
You don't have much time left to tackle things on your own
Running an online business requires a lot of time.You and your team have a ton of additional responsibilities as the business owner, from order fulfillment and updating product listings to accounting and customer service. In this case, hiring a Singapore ecommerce agency to help you with work should be an approachable solution.
You notice a drop in sales
You may want to seek outside assistance if you've been successfully expanding your company on your own and seeing increasing revenues, but all of a sudden you're beginning to see a drop or stagnation.
For a problem like this, you might want to work with a full-service e-commerce agency that can audit your website to check for user experience problems or give consultants in sales tactics.
What are essential steps to choose the right Singapore ecommerce agency?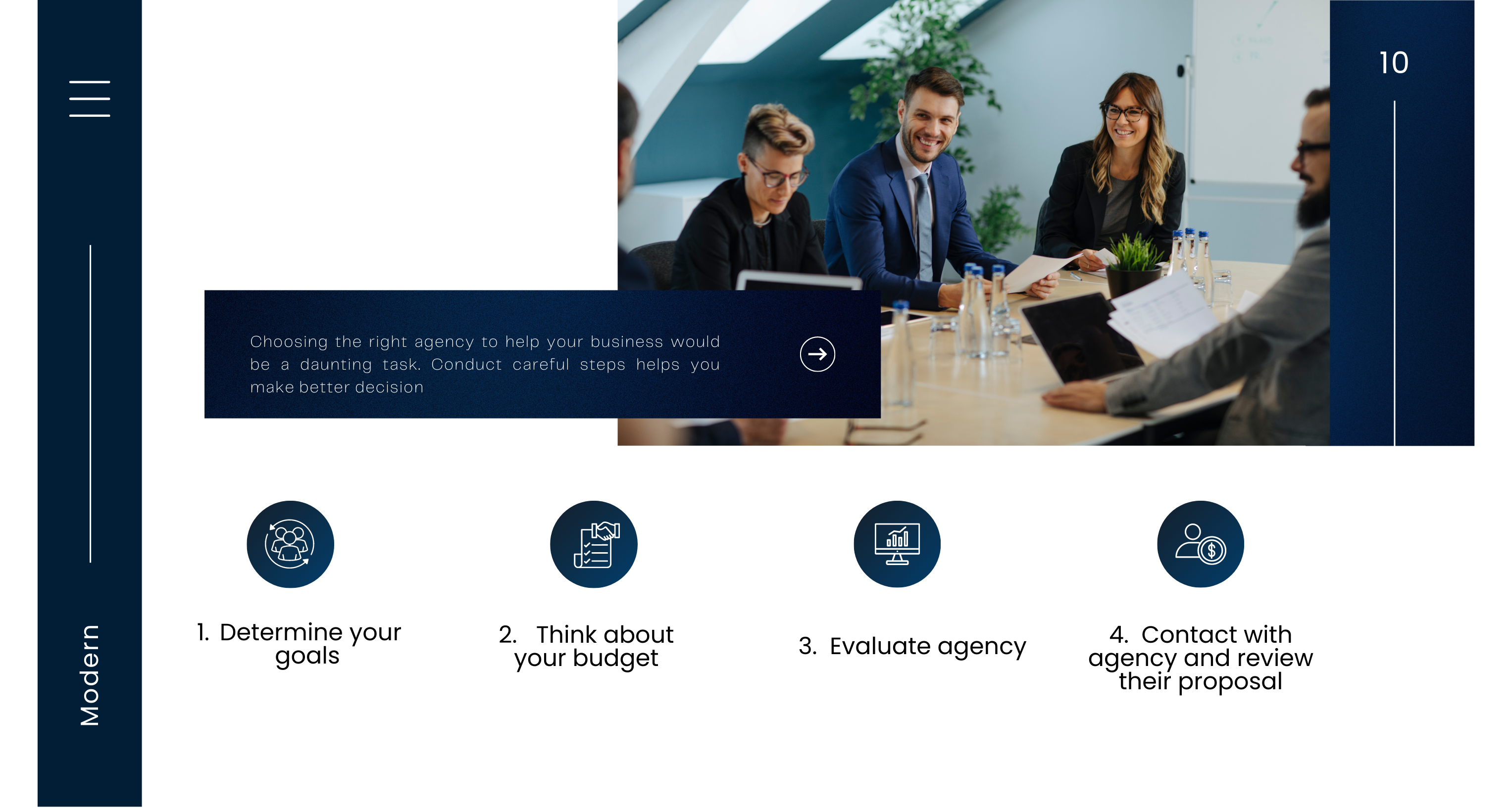 Determine your goals
Specify your goals and your needs. It's necessary to specify your budget, schedule, and intended outcomes. The better, the more specific.
Next, you can seek information about ecommerce agencies who can help you. Do research about them, do their experience and knowledge align with your business's strategy.
With this knowledge, you may eliminate any organizations that fall outside of your budget, have a waiting list, or can't demonstrate results that are comparable to what you want.
Think about your budget
The majority of your business decisions are dictated by your budget. Your account is crucial in determining your suppliers or, in this case, the agency you'll be working with.
Search for and contact an ecommerce agency that can either provide service within your budget or whose packages you can afford. Look around and find the best team that can give you the services you require within your price range.
Evaluate an ecommerce agency in Singapore
It is expected of agencies to have websites and social media profiles that showcase their prior work. Review and examine the agency's portfolio to see if any of the items fit within your sector or industry.
Your compatibility with their methodology and workflow can also be seen in their portfolio. Whether or not their team is flexible is something else to consider. This is a fantastic quality, especially if building your ecommerce website requires a lot of input.
Work with an agency that has experience working with many brands in various industries without hesitation. This implies that they may collaborate with you to identify the best approach to meeting your website and digital marketing requirements.
Also, you need to assess cultural and personal fit: Are they carefully listening to your needs? Does their way of working fit with yours? Have they ever worked with cases like yours?
Contact with the ecommerce agency and review their proposals
You should contact your chosen agency and arrange a meeting with them. During the meeting, try to find out whether their experience, knowledge and work process fit with your needs. When they send out the proposals, you should check it carefully to make sure it matches with your needs.
Keep in mind that an agency is there to help and support you at every turn. Find the best agency for your company, then ask them to assist you in achieving your online objectives.
If you are finding an ecommerce agency in Singapore to help grow your business, consider Scuti.
About Scuti
Established in 2015, Scuti with 7+ years has developed into a dynamic, flexible, and quick-moving business that specializes in delivering web development for the ecommerce industry. We've created a global presence and work with clients in many different industry sectors. We place a strong emphasis on scope discovery to accurately identify client goals and objectives. We assist our clients in reducing operational complexity and putting innovative ecommerce solutions for businesses of all sizes, from startups, SMEs to large enterprises. Our main areas of specialty include Shopify, Adobe Commerce (also known as Magento), and ecommerce tools.