Dropshipping is a type of retail order fulfillment where the seller (or dropshipper) accepts customer orders but does not keep any inventory on hand or own any of it. This is considered to be one of the easiest ways to make money online. In this article, we will make suggestions about how to make money through dropshipping in Singapore.
Process of dropshipping in Singapore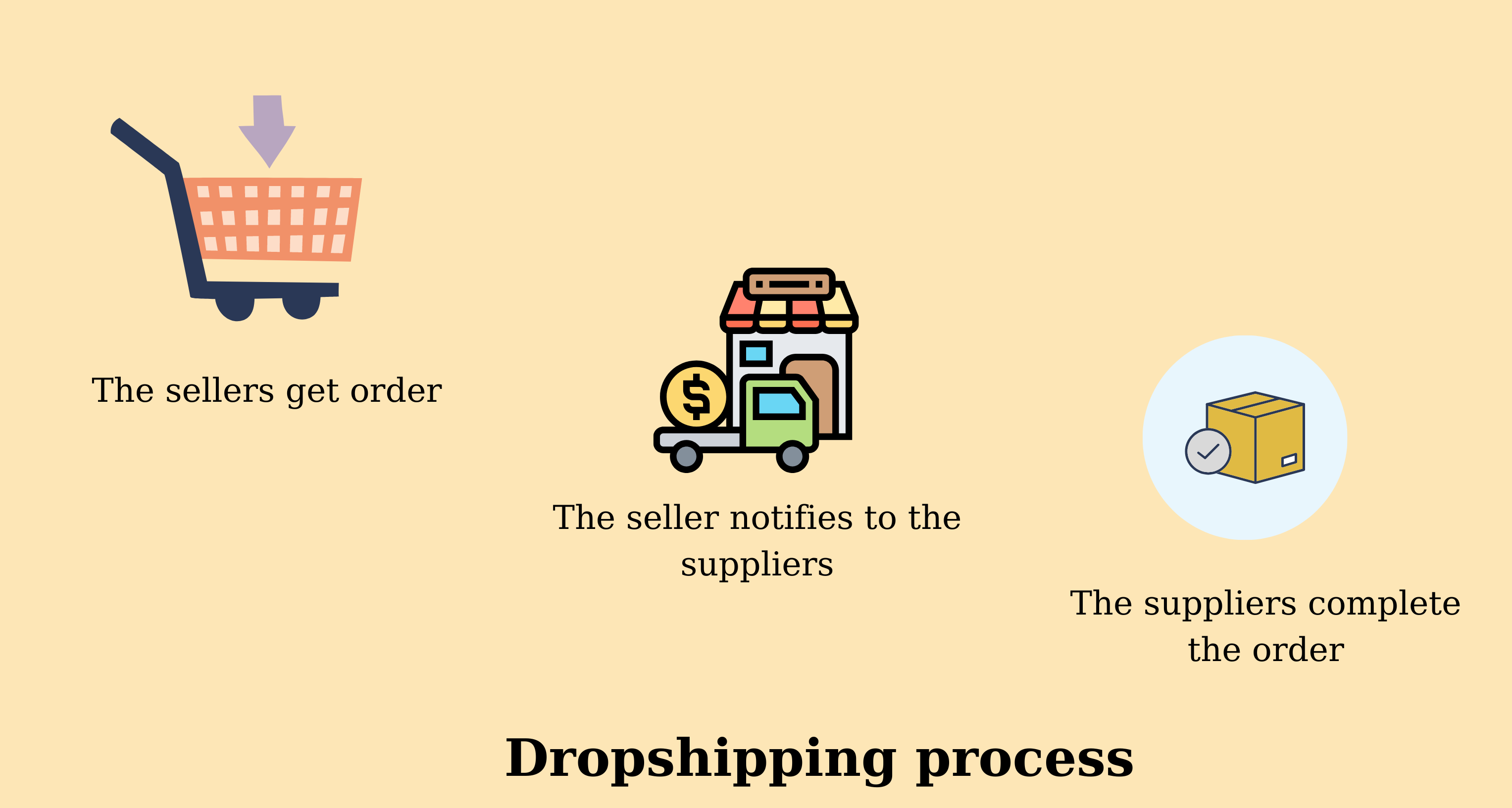 The process of dropshipping in Singapore is as follows:
Step 1: Firstly, the dropshipping business gets a purchase order
Step 2: Then, they notifies the supplier to the order
Step 3: Lastly, the supplier completes the order
Pros of dropshipping in Singapore
Low cost of launching
Sellers are not required to buy inventory or stock a warehouse because the supplier manages the items, therefore you could be able to launch a dropshipping business with less money.
Low risk of losing money
Because you aren't storing extra inventory, there is almost no risk that you will lose money when you employ drop shipping
High chance to scale
The majority of the work is still being done by suppliers as more orders arrive. As a result, dropshippers can scale more easily and with less effort.
Flexibility
Since everything is digital, you can work anywhere in the world to manage your business and get things done.
Cons of dropshipping in Singapore
Limited chance to promote your brand
The supplier typically creates, brands, and manufactures the products. Therefore, your ability to brand and customize the product is limited.
Less control over the fulfillment of orders
Orders will be fulfilled by your supplier on your behalf, so if there are any delays or problems with the order, you may have to deal with customer complaints.
High competitive
It's easy to dropshipping, so there is fierce rivalry. When choosing your tactics, you must use extreme intelligence and creativity.
Low margins of profit
Dropshipping involves the sale of already-made goods, thus suppliers would have taken their profit margin into account. Consequently, you might need to raise the selling price in order to boost earnings.
Additionally, with low profit margins, you might need to dramatically boost sales in order to match the profits of shops who use the standard retail fulfillment technique.
Reasons to start dropshipping in Singapore
One of the world's simplest countries to dropship is Singapore. You enjoy special advantages that enable you to manage the company more swiftly and effectively.
High Internet usage time: Needless to say, you'll have no trouble engaging with your customers thanks to the high internet penetration and smartphone usage.
Available International Payment Gateways: Additionally, the country has access to international payment processors like 2CheckOut and PayPay, making it simple to receive and handle your money.
Multicultural Business Setting: Additionally, the multicultural environment makes it simple for you to comprehend diverse ethnic groupings, making it simple for you to customize your offers for various customer segments.
Government Support: It's also important to remember that Singapore has one of the most business-friendly governments in the world, offering subsidies and incentive programs to companies. Nothing prevents you from expanding your drop shipping business internationally and breaking down geographical barriers.
The detailed guide to start dropshipping in Singapore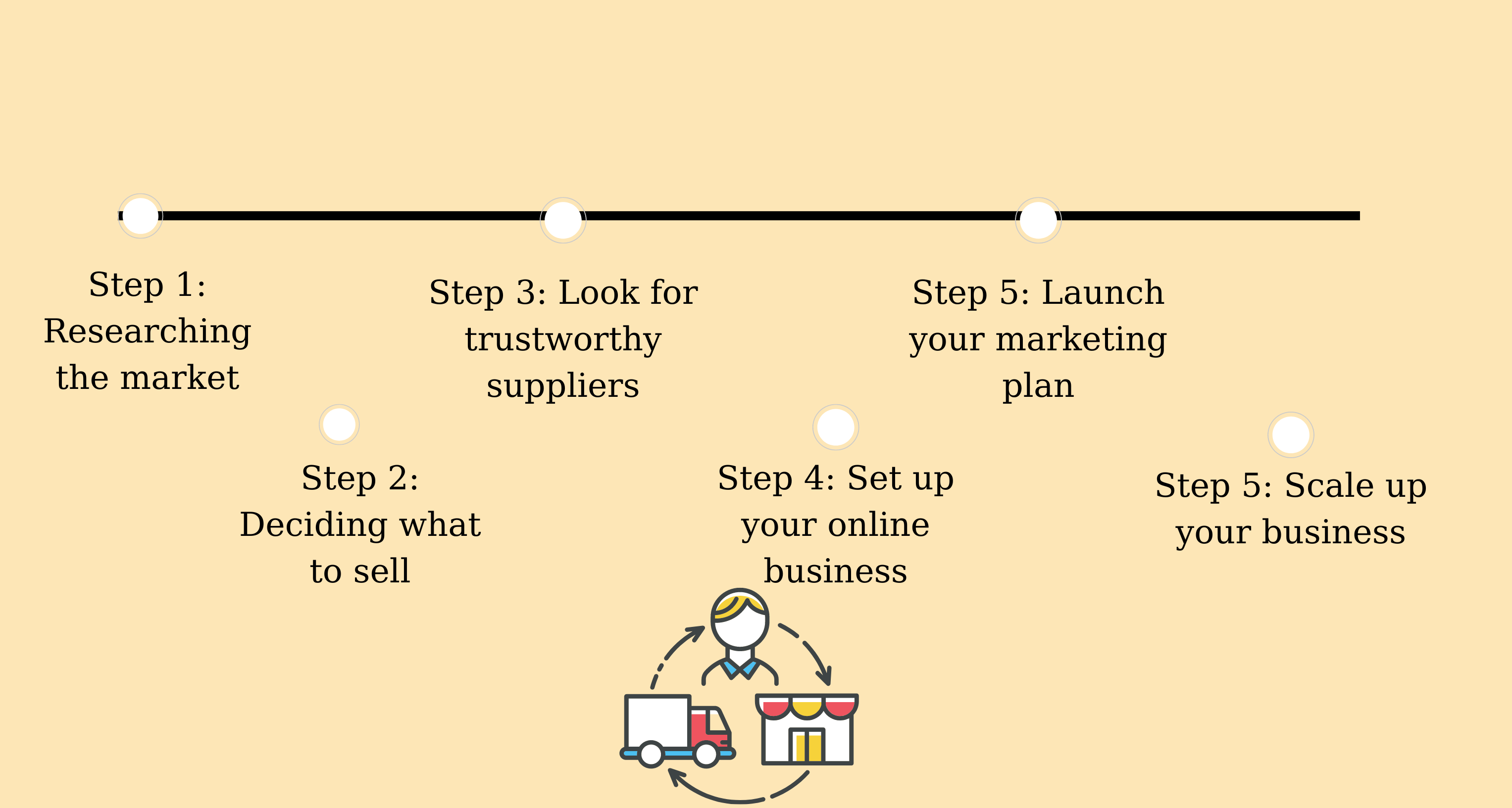 Step 1: Researching the market
You ought to comprehend the market into which you are about to venture because this is where it all begins.
You should choose the niche that best fits your needs. Which platform you want to use to construct your business is the next thing to think about. Magento, Shopify, and WooCommerce are your choices.
Magento: Offers a variety of customization and extension options. This implies that creating a distinctive website is simple.
A free WordPress plugin called WooCommerce. A WordPress website must first be created before you can use the plugin to turn it into an online store.
Shopify: Anyone looking to build an easily scalable ecommerce website for their drop shipping business should use this platform. The possibilities with this platform are virtually endless.
Learn about how to build an ecommerce website on Shopify here.
Step 2: Deciding what to sell
You ought to have some concepts for what goods to sell by this point. However, it's crucial that you take your time selecting the item. In addition, make sure there is a ready market and less competition for the goods you desire to offer by taking your time to research and understand the market.
Step 3: Look for trustworthy suppliers
Finding the correct suppliers with high-quality products is a crucial component of a successful dropshipping operation.
Note a few things:
– Prior to selling the supplier's goods, you should purchase and test them yourself.
– Keep an eye out for consistency and quality across various order batches. A rule of thumb would be to only market high-quality items that you would buy for yourself.
– Take into account how easy it is to contact your provider.
– You will need effective communication with the supplier to handle orders, shipping concerns, and customer grievances for a dropshipping collaboration to be successful. It's crucial to pick a provider who can communicate with you in your favorite language and who is responsive.
Step 4: Set up your business online
Create your online store next to begin selling your goods! Amazon, Qoo10, eBay are great places to launch your online store.
In order to start your business on these platforms:
– Describe your business.
– List your selling products
– Optimize product listings
Step 5: Launch your marketing plan
After creating your online store, use a variety of marketing strategies to make your company more visible. Forums, Google Ads, and social media sites like Facebook, Instagram, and TikTok are all excellent channels for promoting your products.
Learn more about how to create a referral program here.
Step 6: Scale up your business
Your business's expansion should be your main priority.Specifically, you can achieve this by expanding your product pipeline and customer base.
Here are some helpful guides you can utilize to expand your company:
Utilizing tools: (like Google Analytics) to examine your online store and make a strategic plan to grow your business based on these analysis.
Use Efficient Advertising: Internet advertising for your company and items is encouraged. You can first choose from the free options, but as your company develops, you might think about trying with the verified advertisement options.
Investigate Your Competitors: You must establish your specialty. But if the competition is fierce, this can be challenging. Discover what your rivals are doing—or not doing—and you'll know which way to go.
Other options to dropshipping in Singapore
1. Affiliate marketing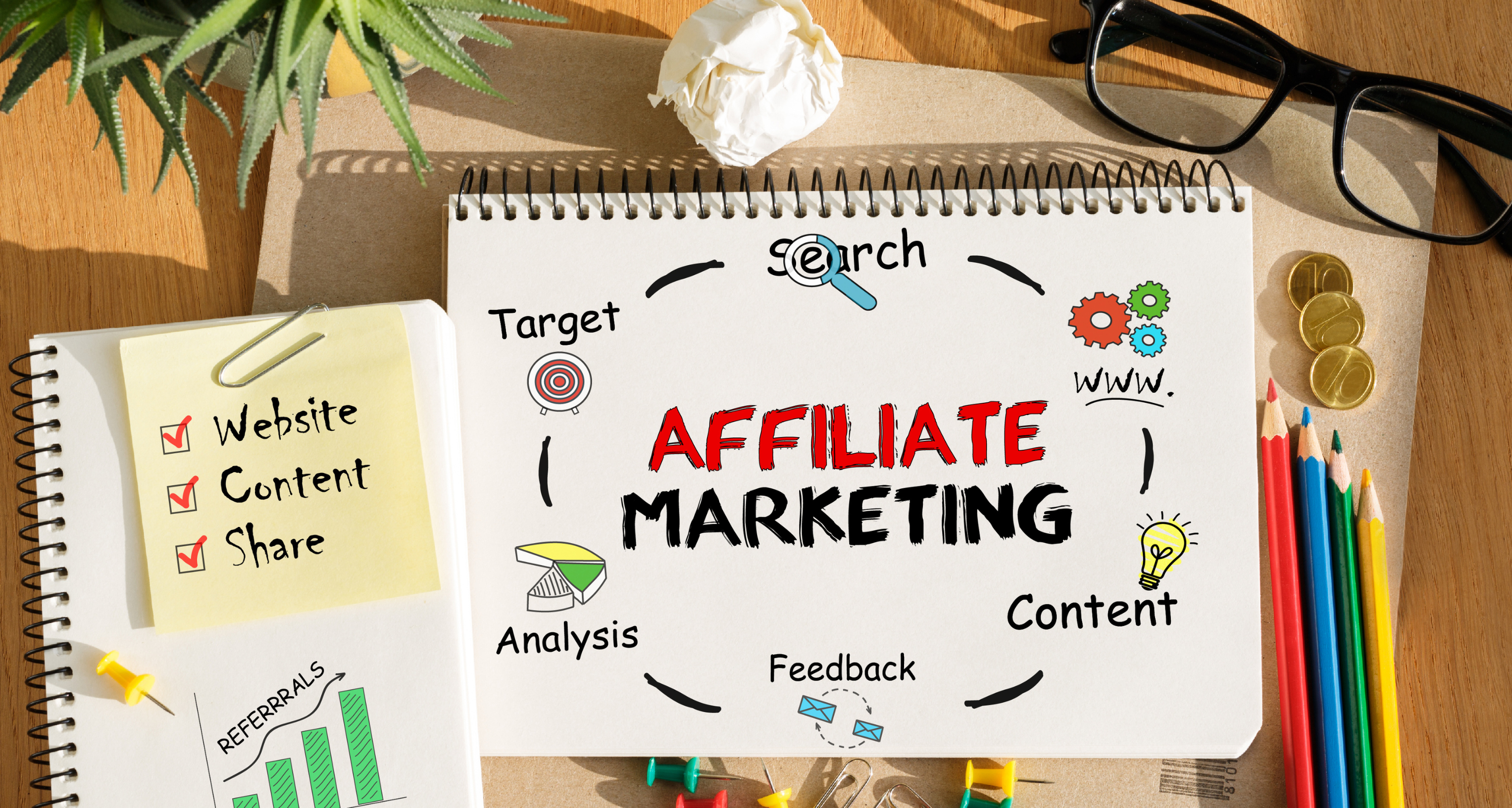 Affiliate marketing is a different business strategy to take into account if you'd rather not handle any inventory, orders, or returns. This advertising business strategy has nothing to do with product sales.
Instead, this entails advertising the goods of the vendors and getting paid when sales are made using your special referral link. This may have advantages like fewer initial costs and letting you develop a solid rapport with your audience who trusts your advice.
2. Dropshipping with private agents
If you are searching for a dropshipping substitute because you have had it with dropshipping vendors who:
– take long to deliver the product to the customer
– unable to provide nice products at a reasonable price.
– provide no alternatives for branding your product.
Then you ought to consider dropshipping agents.
An option to a dropshipping supplier is a dropshipping agent. It's a person that locates the best provider for the product you want to buy. When orders start coming in, they make sure the goods are immediately packed, sent to your consumers, and stored!
3. Establish your own unique brand.
Because pre-made products are sold through dropshipping, you have less control over the packaging and branding of your products.
Consider developing your own brand for complete flexibility. This gives you the ability to:
– Set your brand out from competitors
– Boost brand awareness and identity
– Establishing a strong brand can help businesses attract clients and keep them over the long term.
Learn more about top ecommerce marketing trends of 2023 here.
Conclusion
Understandably, with relatively little initial investment and risk, dropshipping is a popular business concept that enables entrepreneurs to launch online businesses. Therefore, if you want to launch your dropshipping business in Singapore, be sure to conduct a research and plan carefully to make it successful.