Referral marketing or 'refer-a-friend' marketing is a cost-effective marketing strategy that rewards current customers for referring your goods to their friends and relatives. This tactic is used by many big brands around the world. Unsure whether you need your own referral programs? In this article, we will discuss the benefits of it and guide you to create successful referral programs for your Shopify store with some real-world examples.
Referral marketing and referral program
Referral marketing is a tactic that rewards current clients for introducing you to their personal networks. This can be mentioned as word-of-mouth marketing.
Meanwhile, if you already have a group of content customers who are recommending your goods to their contacts, a referral program fuels the machine that generates recommendations for you by persuading more people to do so (and to do it more often.)
With a referral scheme, you can gain new clients without spending money on advertising and then gaining their trust with valuable content. The fact that the suggestion comes from someone who already owns that increases the credibility of your goods.
The way that referral programs work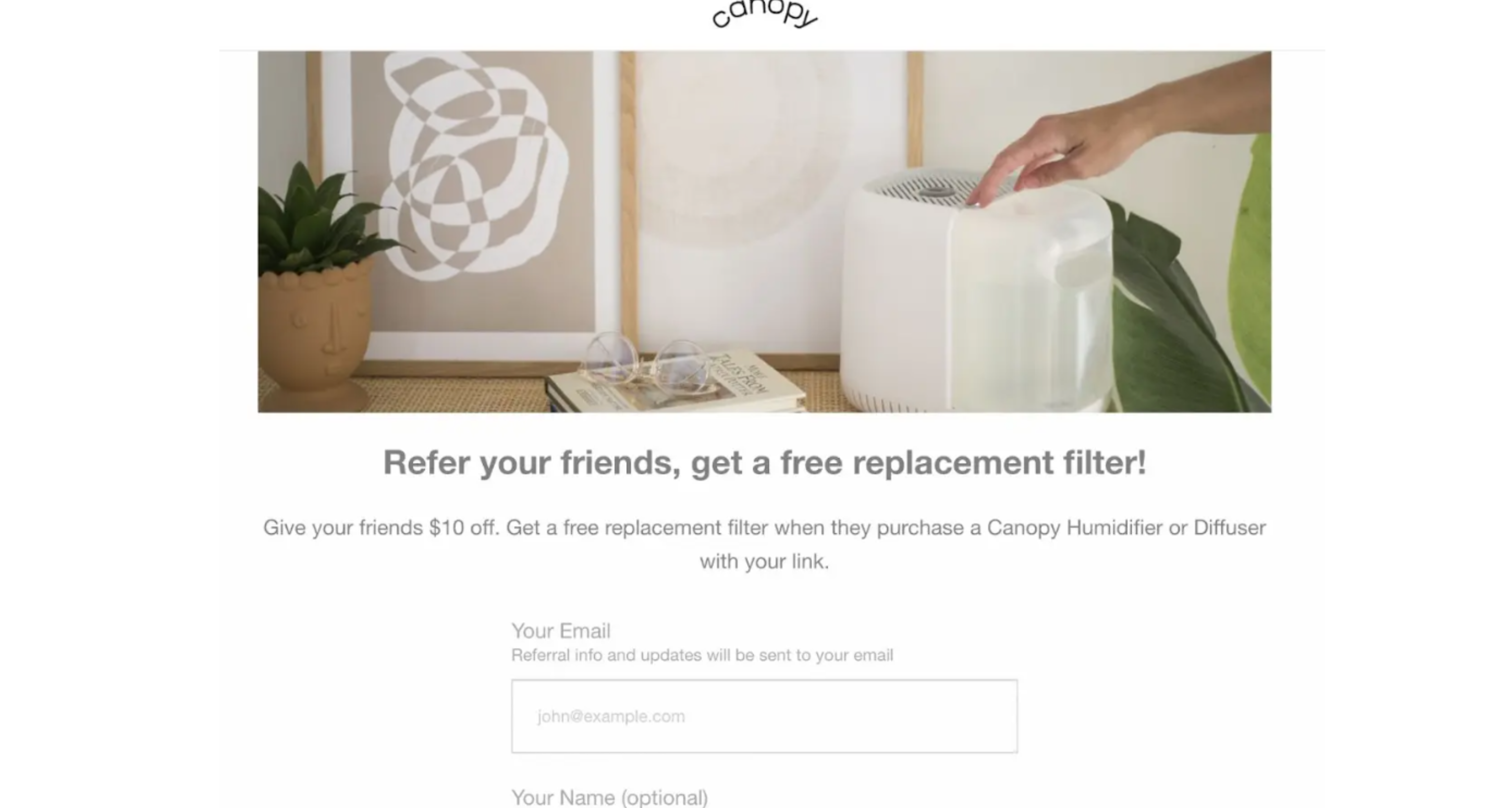 A referral program works by asking your current clients to represent your business. When they sign up for your referral marketing scheme, they receive a special code or link to distribute to their network.
Your referral program software monitors how a customer's code or link is being used. A reward will be given to the referrer if a sale is made utilizing it.
Various kinds of referral programs
Direct referral
Direct referrals take place when individuals looking for a product similar to yours actively refer you to them. It's the oldest and most natural method of recommendation. The person making the referral is simply genuinely pleased with the product and prepared to recommend it to their friends; there isn't necessarily any financial benefit for them to do so.
Reputation referral
This kind of reputation occurs when your brand is so well-known that customers feel comfortable recommending you to others who are looking for the things you sell, even if they haven't personally used your services.
This comes about as an indirect effect of having excellent items and a robust brand recognition.
Incentivized referral
This is the most common kind of referral. This business strategy gives someone a benefit for recommending your goods to their contacts, such as a cash reward or a discount on their subsequent purchase. Some referral programs offer two different incentives. Retailers have the option of rewarding both the referrer and the new customer for participating in the program.
Benefits of having successful referral programs
Bring loyal customers to your brand
Encouraging repeated purchase after first purchase and establishing a long term relationship with referred customers are easier than attracting new ones. This is because they already trust your brand before buying your products. According to research from the Wharton School of Business, referred customers are worth 16 to 25% in lifetime value. Additionally, referred customers are 37% more likely to remain loyal to your brand, as stated by Deloitte.
Promote your brand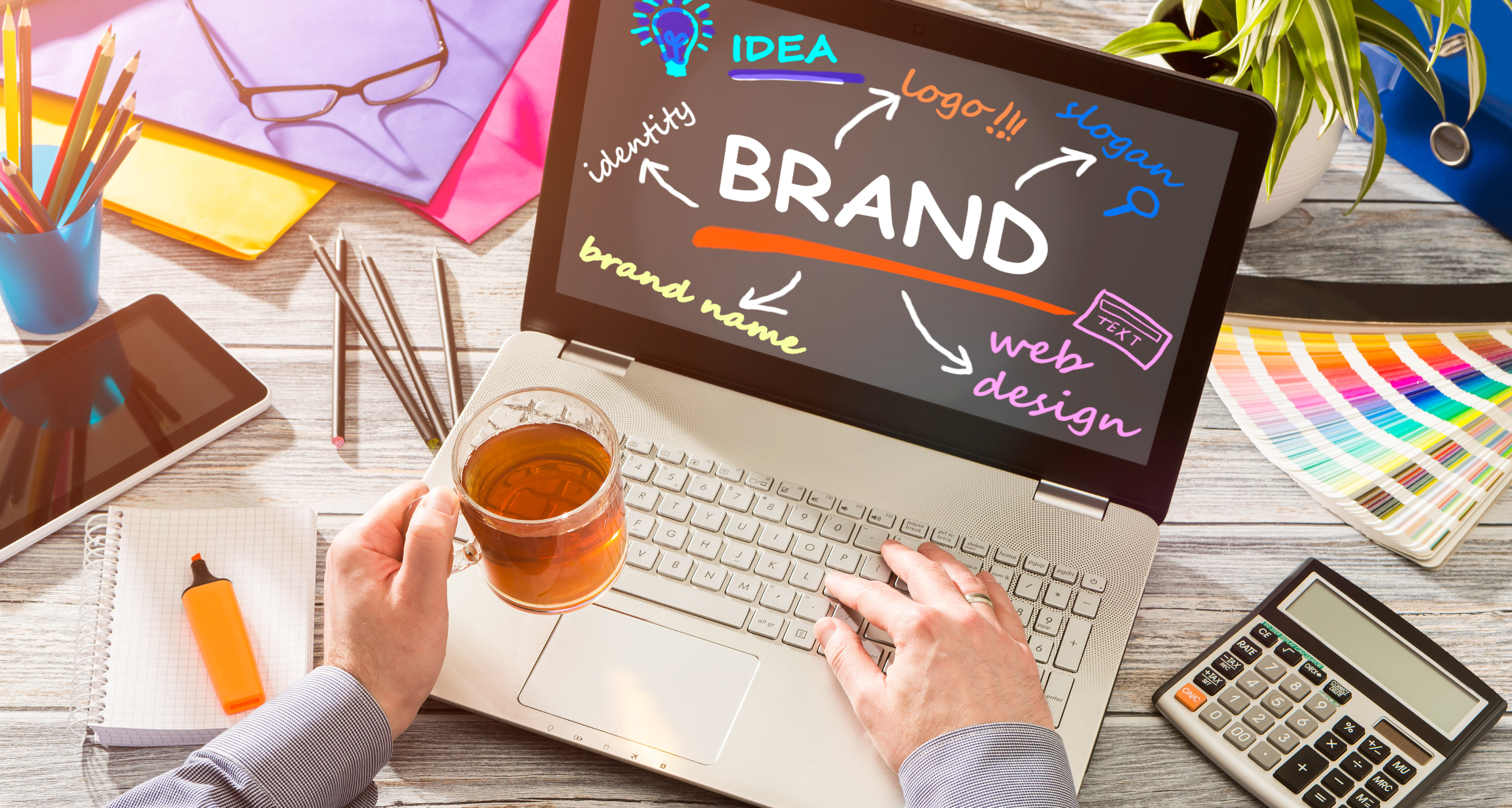 If customers have good experience with your brand, it's common that they will become brand ambassadors and recommend it to their friends and family. Nielsen study indicated that 92% of consumers trust recommendations from people they know rather than other types of advertising. Meanwhile, about 18% of Gen X discover brands by referral marketing (Statista). You can see that this type of word of mouth marketing gives your brand more credibility and wins potential customers' trust.
Increase your revenue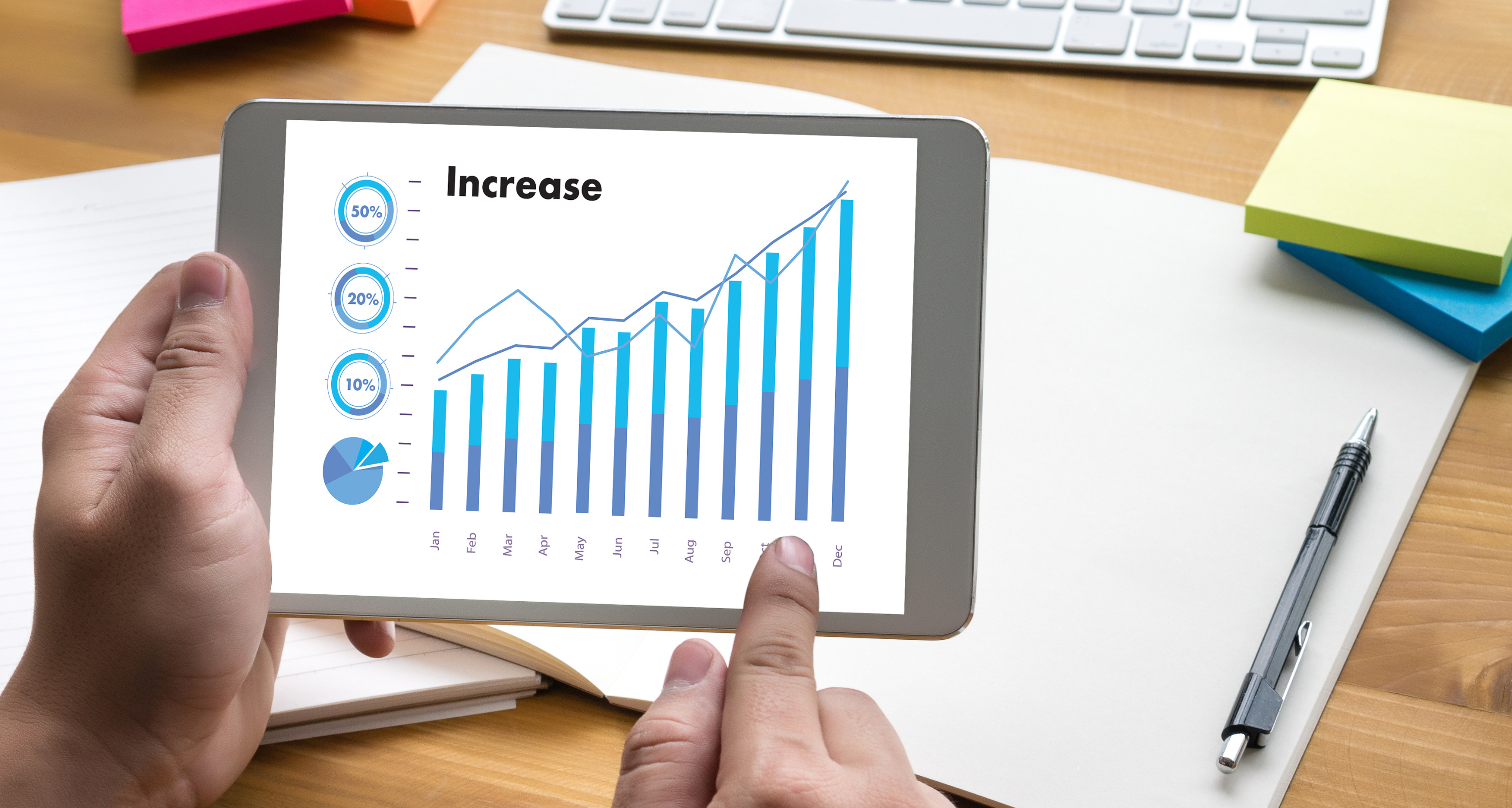 According to Nielsen, when recommended by a friend, people are four times more likely to make a purchase. Moreover, your revenue can rise by 16% thanks to referrals. In addition, the American Marketing Association stated that providing reward makes referrals more likely, but the size of the prize is unimportant. This implies that you can save more money in word of mouth marketing strategy, while earning more profit.
Steps to create a referral program
1. Bring the best quality of products or services to your customer
If you want to gain a reputation for your brand and establish a long term relationship with your customers, the first step is to make sure that your products or services are great. Only when you can convince your existing customers that you create the best products and services, will they be likely to recommend your brand to others.
Learn more about how to encourage impulse buy in your Shopify store here.
2. Decide referral reward
A great strategy to increase program usage is to reward customers who recommend other people. Decide on the type of incentive you'll offer those who recommend their family and friends. Remember that you establish a win-win relationship with your customers. New customers are encouraged to purchase through a referral link. When they do, the person who referred them gets rewarded.
3. Pick a referral marketing device
The following step is to select a referral marketing platform that manages invites for referrals, creates special codes or links, and keeps track of the activity generated through them.
Thankfully, Shopify offers a number of powerful referral program tools on Shopify apps to help you motivate customers to promote your company:
Referrals & Abandoned Cart
4. Invite existing customer to participate in your program
The best referral sources are existing customers. Through email marketing, invite them to join your referral program.
Send a broadcast first to introduce your new initiative and the rewards you're providing (if any). The majority of referral marketing platforms have an email option that automatically inserts a customer's specific referral code or link without them needing to join up.
Examples of successful referral programs
Rothy's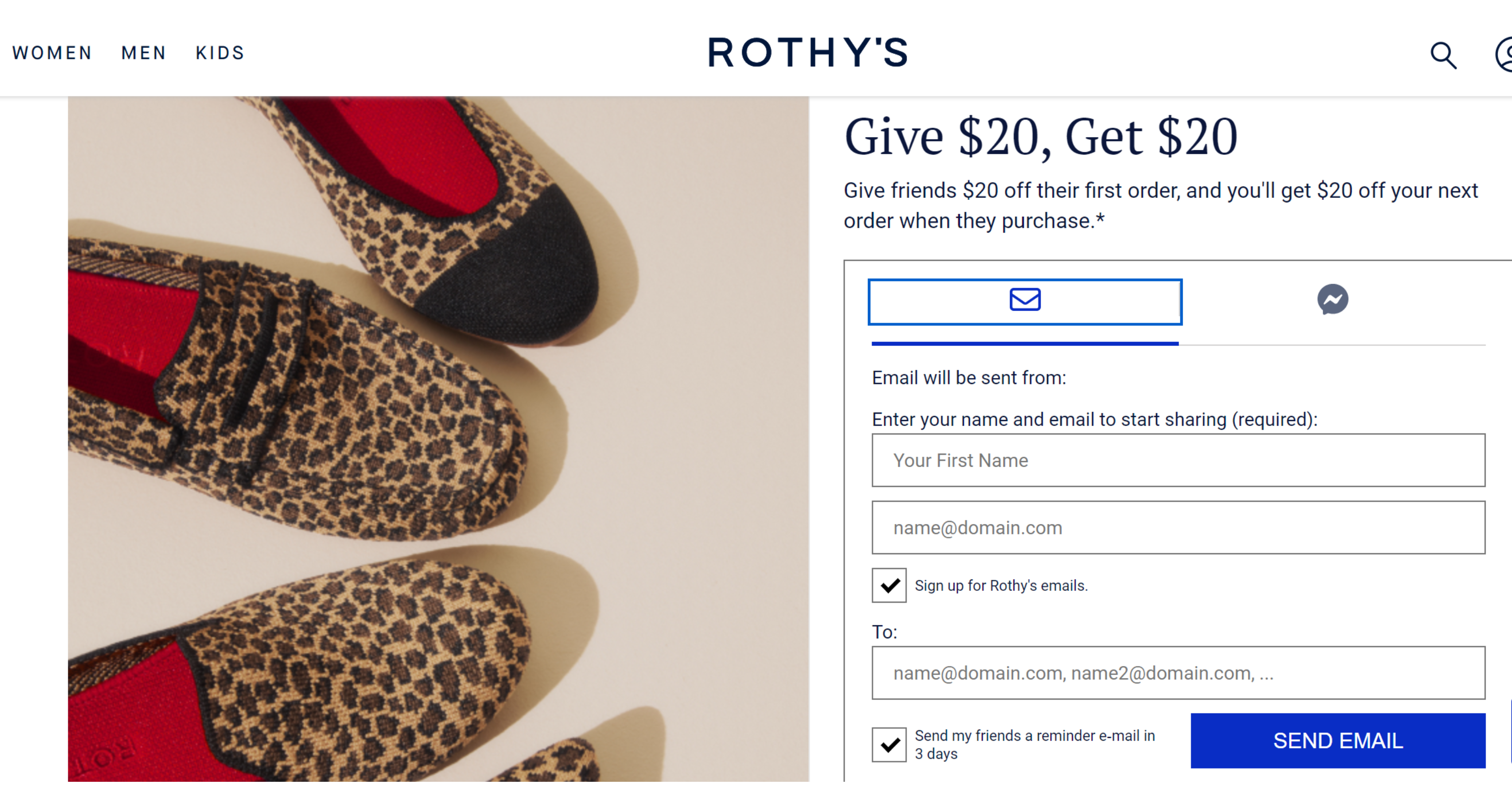 Rothy's makes essentials such as vintage shoes and bags. The progress the neighborhood is making serves as a source of inspiration. When your friends place their first order, they will receive a $20 reward as part of their refer-a-friend program. Also, referral receives $20 off for the next purchase.
Quad Lock
For cyclists, motorists, motorcyclists, and runners, Quad Lock provides phone mounts and cases. It has sold over 1 million items in more than ten nations. It offers 5% in cash if customers refer their brand to friends, and 10% off in the first purchase for referred customers.
Decathlon
Decathlon is a sports supply store that sells everything from electric scooters and kayaks to running socks and bikinis. Its marketing strategy is 'Give $10, Get $10', which offer $10 off in points when you refer the brand to friends, and $10 off in the first purchase for the referred customers.
Rae Wellness
Rae Wellness provides dietary supplements to support your overall health and wellbeing. 'Help your friends feel their best' is a line in their marketing campaign that plays on the positive emotions you'll have when helping others and after using Rae supplements. They offer 5% of the next order and 5% of first order for existing customers and their friends, respectively.
The last word
To sum up, creating your own referral program would be beneficial for your ecommerce business in the long run. Therefore, creating trust with customers, choosing rewards to give them for participating in referral programs can be one of your top strategies to build long term relationships with customers and attract new ones. If you are considering building a Shopify store, learn more here.