Hackathon at Scuti is not just a contest. Scuti Summer Hackathon 2022 also considered as a useful playground for Scuti-ers to solve problems together, generate ideas and develop breakthrough products.
1. What is Hackathon?
Hackathon (also known as a hack day, hackfest or codefest) is a programming contest which is held annually at Scuti. Hackathon is a combination of Hack and Marathon. Hack is a word that represents solving as well as dealing with problems using optimal and effective methods in the fastest time possible. And the word Marathon is not just a running competition, it's also a competition to win the order.
As such, Hackathon is not simply a software development contest. Hackathon is a place to help Scuti-ers express their creative ideas and break through to the way.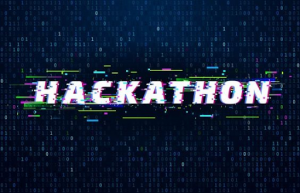 In the competition, Scuti-ers compete in software development ideas and projects.  Hackathon usually attracts experts from various positions, namely Developers, graphic designers, interface designers, project managers, and others, often including subject-matter-experts, etc… 
2. Hackathon – What is its purpose?
The goal of this event is to create usable software. Hackathons tend to have a specific focus. This can include the programming language used, the operating system, an application, an API, or the subject and the demographic group of the programmers.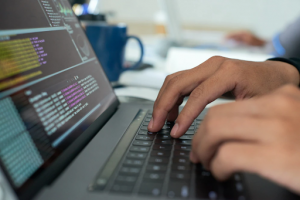 3. About Scuti Summer Hackathon 2022
Theme of Scuti Hackathon 2022
Scuti Summer Hackathon 2022's theme is Educational Game, which appears to be a potential worldwide trend. As the psychological need and benefits that gaming has on learning, this educational tool has become mainstream. In the Vietnam market, researchers have reported that the application of gamification in the field of education has become increasingly popular in recent years, and more and more businesses have boldly turned to educational games. With the view to spread knowledge, thus contribute positive values ​​to education and society, Scuti Summer Hackathon 2022 calls for application in the development of ideas and creation of highly applicable educational game products.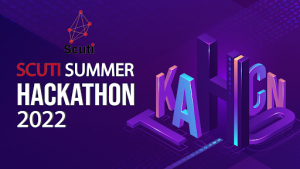 What is the rule of Scuti Hackathon 2022?
Scuti Summer Hackathon took place in 24 hours from 5pm of July 1st to 4pm of July 2nd at Scuti Office with 3 rounds: Idea round, focused code and finally product presentation before the judges and other teams. All products will be judged by team Managers with extremely rich experience, ensuring the fairness and transparency of the competition.
In addition, all members participating in the competition must stay at the Scuti office during the competition, from the start of the competition to the end.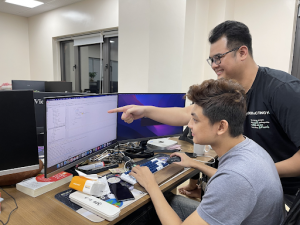 Our team
Scuti Summer Hackathon 2022 has 5 teams participating in the competition. All the teams are formed with all the basic positions to be able to create a complete product. Scuti Summer Hackathon 2022 is considered the most exciting Hackathon event ever in Scuti. The competition has attracted the full participation of all talented and enthusiastic Scuti-ers. That has created the heat of a healthy playground, helping the Scuti-ers not only participate in competitions but also bond with teammates and produce extremely quality and realistic products.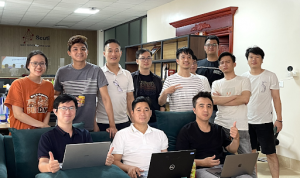 The final round
Scuti Summer Hackathon 2022 just took place within 24 hours, but all the teams had excellent performances by releasing extremely impressive and groundbreaking products. However, in the end, the victory belonged to the product Fun Math 1st app – a product for elementary students.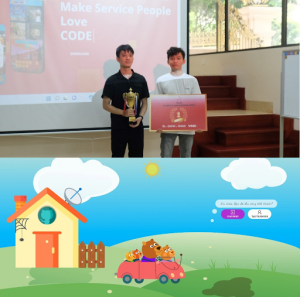 Scuti Summer Hackathon 2022 is a very useful contest. It helps bring great products to put into practice, thereby affirming Scuti's position in the competitive IT market. In addition, the contest was held not only to receive new ideas but also to help Scuti-ers promote their talents, broaden their horizons and hone the necessary skills for the profession.