Thanks to the opportunities and favorable conditions Vietnam has brought, Scuti believes that as a business, we must try to give back to the community that has been so supportive to us by our charity work as much as possible.
Inspired by the fast growing economy and creative people in this wonderful country of Vietnam, Scuti was decided to establish here in 2015. The reason for this is that Vietnam has an open-minded, innovative, productive IT labor force and the government is very conducive to doing business, especially in the technology sector. This plays a big role in our success.
1. Distributing porridge
This is the most frequent activity on weekends, organized and led by the members of Scuti themselves. We often cooperate with the Vietnamese Smile Association (Hội Nụ Cười Việt) to cook porridge together, then bring it to distribute free of charge to patients treated at E hospital. Although the porridge bowls are small, they contain everything of our care, affection and our heart.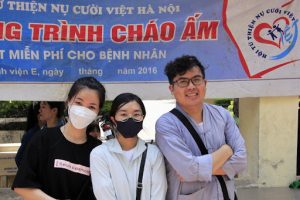 2. Lighting up
Scuti is also very proud to have organized successfully the two charity programs – Lighting up the countryside, Donating scholarships for students in difficult circumstances in Bac Giang province in 2016. Scuti awarded cash scholarships worth nearly 300 million VND to poor students with difficult circumstances and 5 million VND to Light up the countryside program.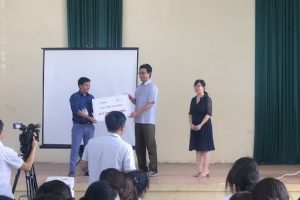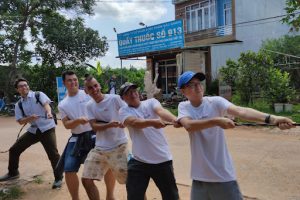 3. Constantly trying to spread good values ​​to the community by our charity work
Not only that, Scuti always tries to bring good values ​​​​and spread them through other charity programs such as accompanying Children Adoption, Joining hands to fight against the COVID-19 epidemic… During 7 years of operation and development, Scuti has actively participated as well as organized charity activities for the community. Scuti's charity usually receives a lot of attention and participation from all Scuti-ers of our Scuti family.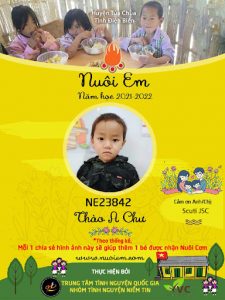 Besides being dedicated to creating and providing software development solutions for domestic and international clients, Scuti has been keen to support the improvement of many broader social issues. Thus, we always endeavor to support the development of a better community and a better Vietnam.